March 5, 2012
By Scott Baltic, Contributing Editor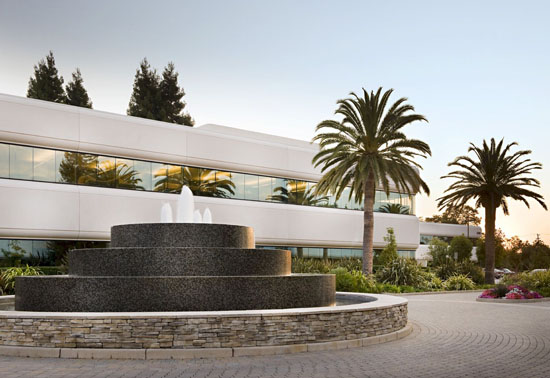 Kilroy Realty Corp. of Los Angeles has purchased Menlo Corporate Center in Menlo Park, Calif., for approximately $162.2 million. The seven-building, 374,000-square-foot park is 79 percent occupied by 10 tenants, including the Lucile Packard Children's Hospital at Stanford, E*Trade and Allstate Insurance. With the acquisition, Kilroy Realty has since 2010 acquired eight office projects in the San Francisco Bay Area, totaling about 2.6 million square feet and for an aggregate investment of about $877 million.
Menlo Corporate Center is at 4100–4700 Bohannon Drive with freeway frontage on Highway 101. It consists of seven two-story Class A office buildings built between 1985 and 1990 and situated on 19.8 acres.
No financing was involved in the purchase, Mike Sanford, Kilroy Realty's senior vice president in Northern California told Commercial Property Executive. The REIT purchased the park free and clear with no plans for secured debt, he said.
The campus had recently undergone about $6 million in renovations, including roof and HVAC replacements, lobby renovations, and exterior renovations, Sanford said. The previous owner had purchased the complex during an uptick in the market, Sanford told CPE. While they were renovating the property, the market collapsed, he said, "and as a result, the market conditions weren't conducive to investing further tenant improvement dollars to make the available space attractive, inhibiting lease-up."
"Vacancy in a rising market is a good thing, which is one of the things that attracted us to this asset," Sanford said. "Below-market rents are rolling, and there is interest in existing space from potential tenants."
He described Menlo Corporate Center's location as "one of Silicon Valley's most desirable and tightly supply-constrained submarkets," adding, "We see strong fundamentals in Silicon Valley and Peninsula office markets and will continue to pursue opportunities that make strategic and economic sense for the company."
Although Kilroy declined to identify the seller, an individual who's familiar with the property, but spoke to CPE on condition of anonymity, said the seller was Walton Street Capital L.L.C. of Chicago.