By Barbra Murray, Contributing Editor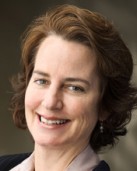 Kennedy Wilson's European presence continues to grow at a fast clip with the recent acquisition of a 1.1 million-square-foot commercial real estate portfolio in the U.K. Along with investment partner hedge fund Varde, Kennedy Wilson acquired the group of 29 properties out of a CMBS pool of assets for $101 million in cash.
London calling. The capital city and the Southeast are home to 60 percent of the portfolio, while the balance can be found in locations spanning England. In terms of composition, the collection features a sprinkling of industrial and retail properties, and a heavy concentration of office buildings. The disparity in asset type, however, is hardly indicative of any Kennedy Wilson preference.
"This portfolio is primarily office product, but over the past three years, we have purchased about $8 billion of assets, most of which were multi-family properties and single loans or loan portfolios secured by real estate," a spokesperson with Kennedy Wilson told Commercial Property Executive.
The portfolio offers a notable value-add opportunity and the partners plan to capitalize on the potential through Kennedy Wilson's asset management prowess.
The real estate investment company's share of equity contribution in the transaction totaled $21 million, a fraction of the amount it has spent in Europe over the last year. In the last quarter of 2012, Kennedy Wilson was particularly active on the continent, providing $110 million on partnership deals totaling $900 million. Following its December joint acquisition of a loan secured by a premier, fully leased office building in Dublin, Ireland, Mary Ricks, president and CEO of Kennedy Wilson Europe, summed up the company's goals in Europe, adding in a prepared statement that Kennedy Wilson and its team in London, Dublin and Madrid "look forward to continue growing the company's assets under management as we see opportunities that fit within our business plan."