By Robert Demeter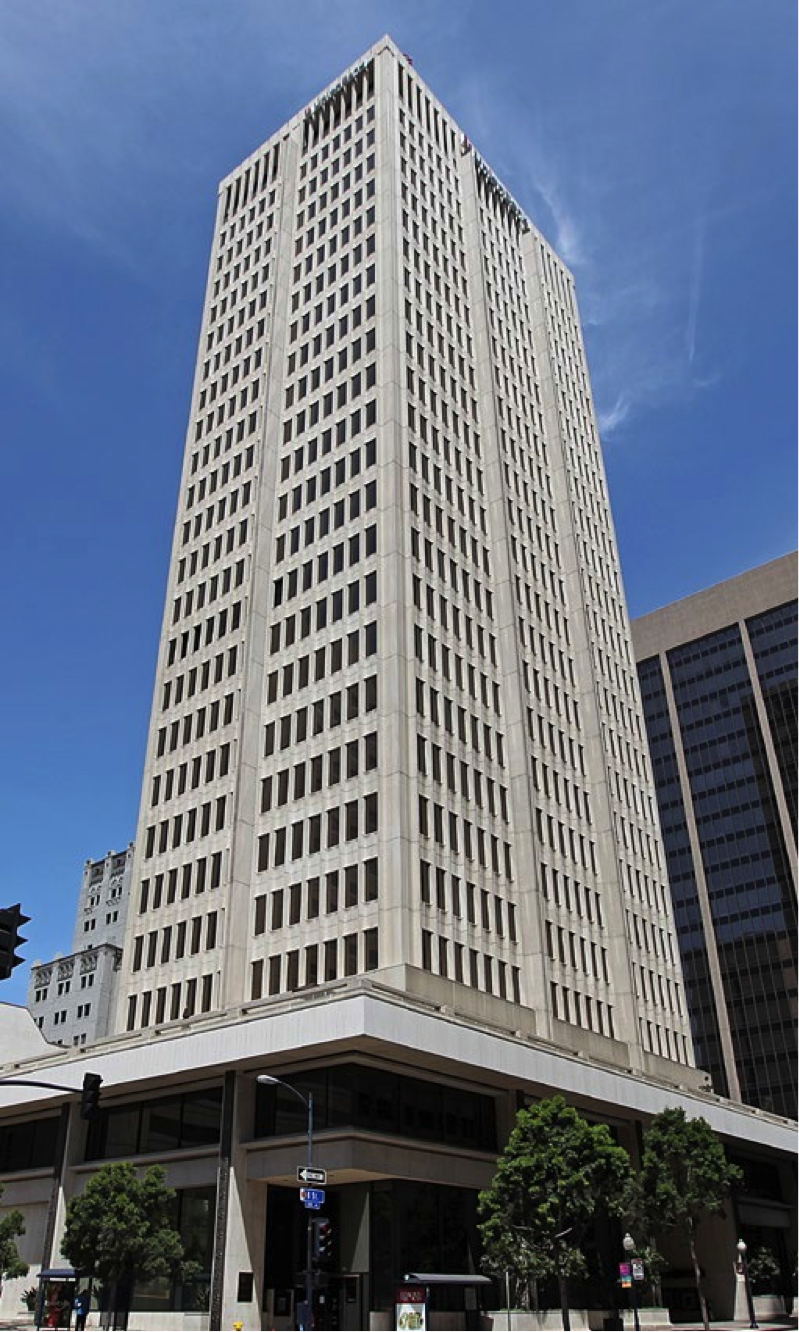 San Diego–Kearny Real Estate Co. has recently sold the 232,936-square-foot Five Thirty B office building located at 530 B St. in San Diego to Bosa Development for $53.2 million. Louay Alsadek, Andrew Taylor and Hunter Rowe of CBRE's local office represented both parties in the transaction. The deal is recorded as one of the largest real estate transactions in downtown San Diego in the last 12 months.
The 24-story high-rise was bought in January 2014 by Kearny for $29 million from Union Bank of California, a subsidiary of Bank of Tokyo. Following the sale, the business plan was to reposition the former Union Bank headquarters to appeal to both Baby Boomer and Generation X office tenants as well as to the recent influx of millennial influenced businesses. After the acquisition, Kearny rebranded the building as Five Thirty B and embarked on a $15 million renovation project that included a redesigned lobby and refurbished conference center with new state of the art audio and visual equipment.
One of the key elements of the renovation was the transformation of an underutilized patio into a 15,000-square-foot Sky Terrace that surrounds the building on the third floor. Created by Kearny at a cost of $1 million, it became one of the largest tenant amenities of its kind in downtown San Diego. The shared outdoor meeting space and roof garden features walking paths, lush planting, multiple gathering places, private seating areas as well as a fire pit and an authentic mural designed by local artist Maxx Moses.
At the time of the purchase the property was 50 percent leased, and in the two years under Kearny's ownership the occupancy rate increased to 78 percent. Current tenants include Lewis PR, NCRC Mediation, Nyhart and Smash Lab, LLC.
"Through thoughtful renovations and aggressive leasing programs, we were able to meet our five-year objectives in just over two years, and exit the investment knowing that we've created strong momentum for the new owners," said Kearny Real Estate Partner John Bragg in prepared remarks.
"Downtown San Diego is becoming one of the most attractive markets for real estate investment on the West Coast," said in a statement Jeff Givens, Kearny Real Estate's VP. "As with Five Thirty B, Kearny Real Estate will continue to seek unique projects where we can breathe life and energy into the property and deliver our creative vision."
Kearny Real Estate is in the process of redeveloping the previous Mission Center Office Park, a 183,692-square-foot low-rise office campus in Mission Valley acquired in 2015. The center will be upgraded with new building entries, lobbies and re-designed atriums.
Los Angeles-based Kearny Real Estate Co. is a partnership of experienced real estate professionals active in the acquisition, entitlement, development, repositioning, leasing and management fields.
Image courtesy of Kearny Real Estate Co.