By Laura Calugar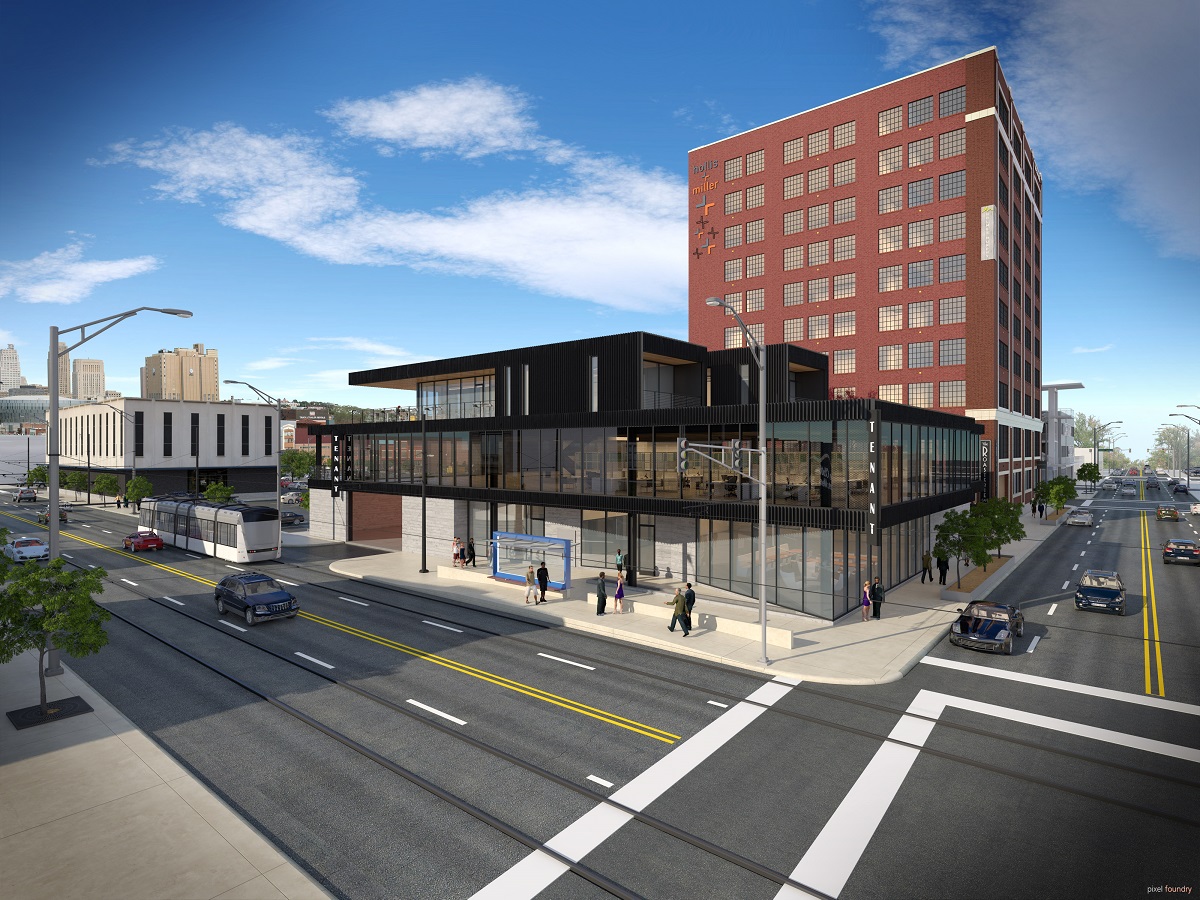 Copaken Brooks and 3D Development have scheduled to debut the second phase of Corrigan Station in February. The new 22,910-square-foot building will be an addition to the 10-story, 110,000-square-foot historic landmark whose revamp was recently completed. Academy Bank will anchor the property. Helix is the architect for Corrigan Station.
Located at the corner of 19th and Main streets in the Crossroads Art District, the project marks the first newly built office property in the district. Corrigan Station provides easy access to downtown, the Power and Light District and Crown Center via the new Kansas City streetcar line. 
The new three-story building will consist of a mixture of zinc, concrete and glass and will provide access to a four-story parking structure. Tenants will also have access to Corrigan Station's rooftop clubhouse, patio and penthouse, which includes a conference room. A courtyard that will serve as a gathering place will link the historic and new Corrigan Station buildings.
"This new building will be a Class A, multi-tenant office building and bring more employees and innovative companies to the Crossroads area. This project is another step in continuing the rejuvenation of our downtown," said Copaken Brooks Principal Jon Copaken, in a prepared statement.  
Corrigan Station—fully leased
Recently renovated, Corrigan Station is a historic property that now houses several local and national tenants. The building reached full occupancy at the end of last year, when Card Connect leased the last 11,150 square feet of space available and joined WeWork, Holmes Murphy, Hollis and Miller, The Roasterie Cafe and Corvino Supper Club.
Copaken Brooks Senior Vice Presidents John Coe and Ryan Biery are responsible for the leasing of Corrigan Station's final phase.
Listed on the National Registry of Historic Places, Corrigan Station's redevelopment began in 2015. "After successfully completing the renovation of Corrigan Station and bringing in a full list of tenants, we are very motivated to continue the momentum towards this second phase of the project," said 3D Development Owner Vince Bryant.
The last phase of the project is slated for delivery this fall, with operations beginning around the holidays.
Image courtesy of Helix