September 19, 2011
By Nicholas Ziegler, News Editor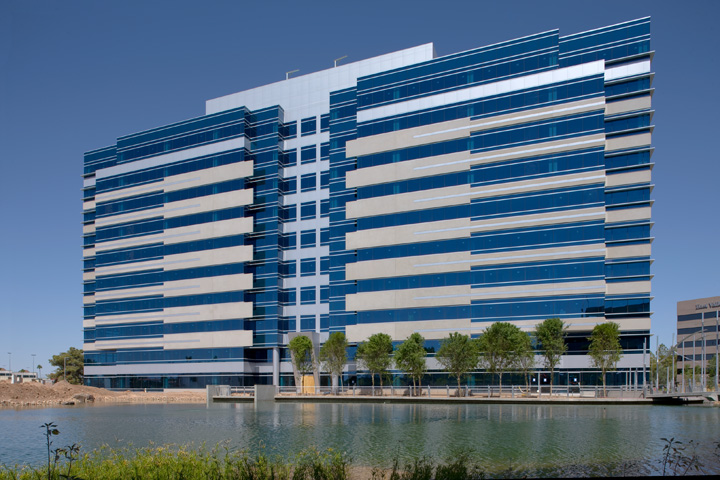 In a deal orchestrated by CB Richard Ellis, KBS Realty Advisors purchased the two-building Fountainhead Office Plaza in Tempe, Ariz., for $137 million. The Class A buildings, developed by USAA Real Estate Co., feature more than 439,000 square feet of office space.
"Fountainhead represents what is especially attractive to capital today," Kevin Shannon, vice chairman of CBRE, said. "It has a long term credit income stream at initial cap rates well over 500 basis points above the current corresponding term treasury rates." Shannon was also involved in another recent $100 million-plus deal in the Phoenix area, the $102 million purchase of the PetSmart corporate headquarters by Cole Real Estate Investments.
According to a report by Cassidy Turley, the Phoenix-area market remains strong, having just shown its ninth consecutive quarter of growth for Class A office space. The Tempe area specifically has shown one of the highest average asking rents within that class, at $26.26 per square foot.
The office campus includes one 10-story building totaling 273,780 square feet, one six-story building totaling 165,290 square feet and a six-story parking structure. Both buildings are 100 percent leased to the University of Phoenix, the nation's largest regionally accredited private university, through 2023.
Fountainhead Office Plaza is located within the master-planned Fountainhead Corporate Park. Both buildings were designed to achieve LEED Core and Gold levels, with the final certification pending.