By Keith Loria, Contributing Editor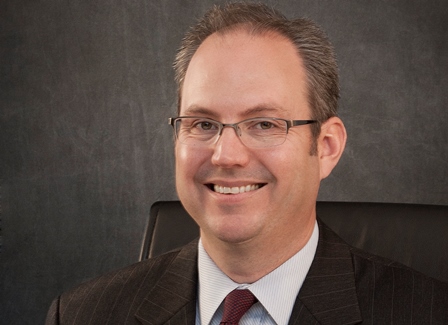 Karlin Real Estate Lending has launched Calmwater Capital, a Los Angeles-based provider of commercial real estate debt.
"We spun out of Karlin to become our own independent investment firm," Larry Grantham, Calmwater Capital's Schwab and portfolio manager, told Commercial Property Executive. "After four years of being part of Karlin, it just seemed like a natural step for us after you look at what we accomplished in those years. It was the next step in our continued growth."
Since inception, it has made 79 senior and mezzanine loans totaling more than $900 million, and its current outstanding portfolio equals $657 million.
"We've experienced phenomenal loan growth and our real estate lending strategy and track record have delivered attractive returns," Grantham said. "Raising our first third-party capital from a top-20 endowment in international banks is a further validation of our team's efforts and the culmination of all these factors just seemed like a good time to separate and become our own independent investment firm."
David Cohen is now CEO of both Karlin Asset Management and Calmwater Capital, while Grantham will continue to oversee operations and the strategic direction of the lending practice under the Calmwater Capital banner.
Calmwater Capital provides $5 to $50 million senior and mezzanine loans to office, industrial, retail, multi-family, hospitality, and land investors across the U.S.
"It's the same team of people in the same office with the same investment approach on providing senior and mezzanine loans to sponsors buying or refinancing traditional assets," Grantham added. "Raising third-party capital just gives up more flexibility and more firepower and further expands the types of deals we can do."
Calmwater Capital closed six loans totaling $161 million in commitments in the first quarter of 2015. According to Grantham, the company is encouraged that strong demand for its debt products continues, and these new investment partners are reflective of its unique access to lending opportunities, rigorous underwriting and management, and solid financial results.
"We're trying to make sure underwriting continues to play a critical role given where we are in the cycle," Grantham concluded. "Why we've had a significant amount of success is we continue to execute on our investment strategy in being very responsive and creative with sponsors."
In 2014, the company invested $360 million and the goal is to increase that number to more than $500 million this year.