By IvyLee Rosario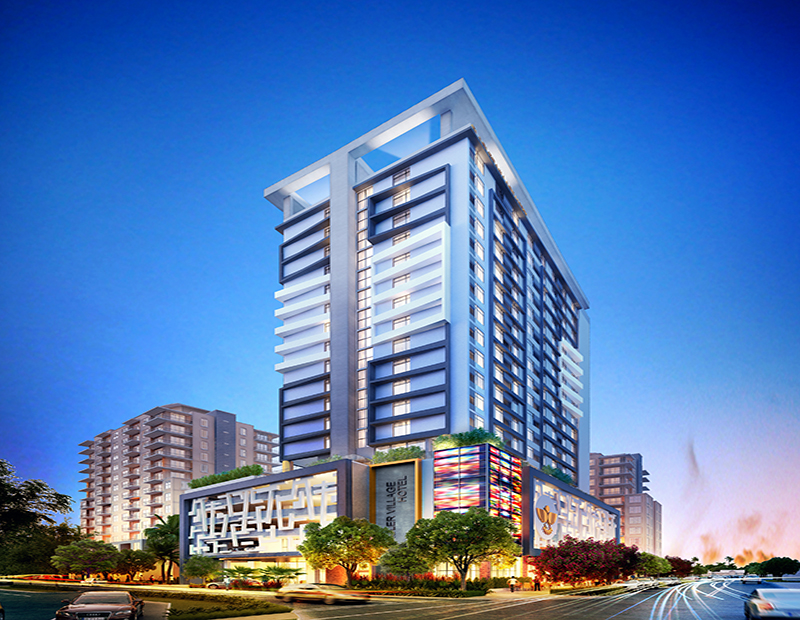 A joint venture between Merrimac Ventures and Driftwood Acquisitions and Development has secured $28.5 million for the construction of a new Hilton-franchised hotel in Fort Lauderdale, Fla. Mission Capital Advisors arranged the non-recourse loan through Bank OZK, on behalf of the partnership.
Located at 315 Northwest First Ave., the hotel will feature a total of 218 keys across two properties. The 106-key Home 2 Suites will be an all-suite asset, featuring amenities such as conference and work space, as well as in-room kitchens. The 112-key Tru by Hilton will be designed for young professionals and travelers, offering features such as a fitness center, lounge and game room. Both hotels will offer access to 102 parking spaces and a 5,000-square-foot outdoor pool deck and bar. The 19-story property will provide convenient access to Fort Lauderdale International Airport, Interstate 95 and nearby attractions such as beaches, restaurants, art galleries and tourist spots.
Mission Capital Advisors' Debt and Equity Finance team of Principal Jordan Ray, Managing Directors Stephen Emery and Ari Hirt, Director Jamie Matheny and Vice President Lexington Henn, represented the borrower.
"We've done a lot of construction financing for hotels this cycle, but we've rarely seen so much lender interest in a deal," said Ray, in a prepared statement. "The sponsorship on this property has developed some of the market's most successful hotels, and they decided to create two Hilton-branded hotels at this property to meet the distinct needs of different market segments. With this financing in hand, construction is already underway, and Fort Lauderdale visitors should be able to enjoy its strong location and amenities by 2020."
In April, Mission Capital Advisors represented a joint venture of The Schupp Cos. and LodgeWorks Partners in securing $47 million in refinancing for Hyatt Place Arlington Courthouse Plaza, a 168-key hotel in Virginia.
Rendering courtesy of Mission Capital Advisors