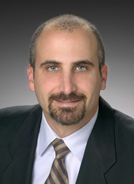 Tokyo–Morrison & Foerster recently announced that Joshua Isenberg has joined the firm's Tokyo office as a partner in its real estate practice. Isenberg came to Morrison & Foerster from Paul Hastings, where he led its local real estate practice in the capital city of Japan.
"Josh's deep experience representing Japanese corporates in their overseas real estate investments is impressive, and his addition complements our market-leading team in Tokyo," said Eric Piesner, Firmwide Managing Partner for Asia, in a statement for the press. "Josh has a well-earned reputation as a sophisticated real estate lawyer, and we're excited to welcome him to the firm," he added.
"The firm's deep history in Japan and its continued commitment to the market will allow me to expand my work, both inbound and outbound into the U.S. I look forward to contributing to the success of the firm," said Isenberg in prepared remarks.
Isenberg will enhance Morrison & Foerster's inbound practice that represents global investors acquiring assets in Japan, and will also grow an outbound practice that enables the firm to support Japanese corporate clients investing in the U.S. Isenberg's practice involves a wide variety of real estate transactions as well as expertise in representing a broad range of institutional and private clients.
Isenberg's recent deals include representing North America Sekisui House, in its acquisition of four communities located in Colorado and Texas and representing a global investment manager on the acquisition and financing of the Adidas store in Shibuya, Tokyo.
Isenberg earned both his law degree and MBA from the University of Southern California, and his undergraduate degree from the University of California, Santa Barbara. He is admitted to practice in Japan, New York, and California.
Morrison & Foerster LLP is an international law firm with 17 offices located throughout the United States, Asia, and Europe. The firm has approximately 1,000 lawyers who advise clients across a range of industries and practices, including intellectual property, patent litigation, corporate/M&A, business restructuring, and securities.