By Timea Matyas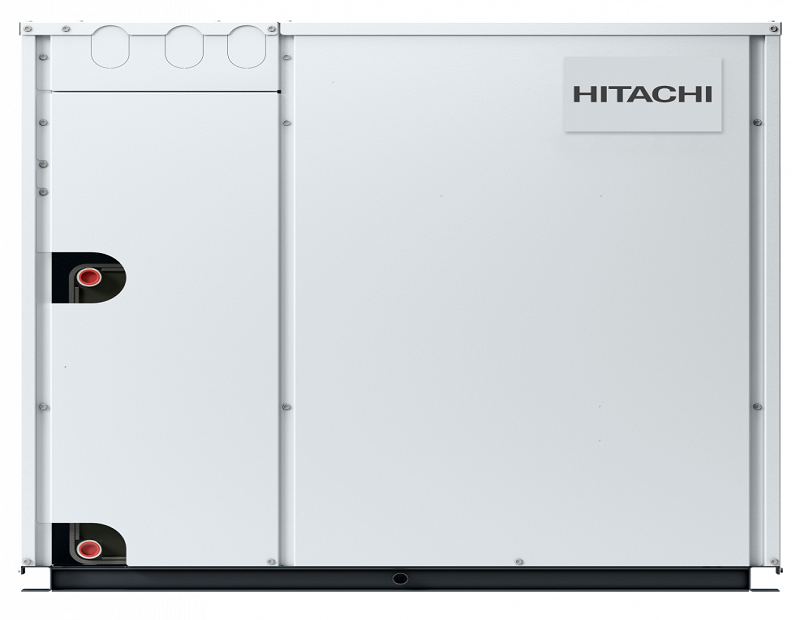 Johnson Controls-Hitachi Air Conditioning, a global air conditioning manufacturer established as a joint venture between Johnson Controls Inc. and Hitachi Appliances Inc., will introduce the Hitachi Water Source Variable Refrigerant Flow heat pump and heat recovery cooling and heating systems at the 2019 AHR Expo, which will take place in Atlanta next January.
The Variable Refrigerant Flow (VRF) system is set to be exceptionally energy-efficient and will be ideal for premium spaces such as office buildings, high-rise condos and apartments. Given its indoors installation, the system will be optimal in locations where outdoor placement is challenging, like coastal areas or extremely cold climates. The product will be easy to install, even in tight spaces, with top and front piping options.
Efficiency and compatibility
According to the manufacturer, the Hitachi VRF indoor units, controls, and gateway products are all fully compatible, with the new water source systems. AHRI-certified efficiency ratings for the systems include Integrated Energy Efficiency Ratio of 20.3 to 29 and Heating Coefficient of Performance of 68 degrees F: 4.3 to 6.3.
Besides the Hitachi VRF system, the company will also introduce additional products at the AHR Expo, including a touchscreen central controller, which offers an intuitive, large touch screen for easy control of 2,560 VRF indoor units and up to 2,048 VRF systems, a Duct-Free Mini-Split H-Link Adapter that connects these systems with VRF systems, a Duct-Free Mini-Split Gateway, which integrates with all major building automation systems and a Duct-Free Mini-Split Touch Screen Controller.
Earlier this month, Johnson Controls introduced the NexusPremier 25-ton and 50-ton HVAC units, which can achieve a 50 percent higher-than-required efficiency.
Image courtesy of Johnson Controls-Hitachi Air Conditioning