By Scott Baltic, Contributing Editor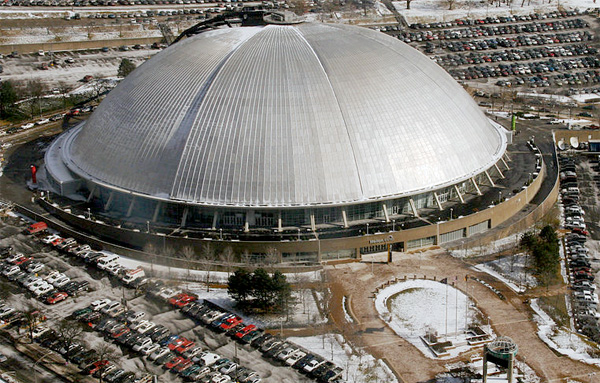 The National Hockey League's Pittsburgh Penguins have selected Jones Lang LaSalle Inc. as the organization's representative for the redevelopment of the former Civic Arena site in downtown Pittsburgh. The two entities will work to complete a financially feasible master plan for redevelopment of the 28-acre site.
The proposal for the mixed-use live-work-play community includes 1,200 units of housing, 600,000 square feet of office space and 250,000 square feet of retail space, with LEED Neighborhood Development accreditation.
As owner's representative, JLL will assist the Penguins organization throughout the planning process, engaging with community members, regional stakeholders and local political leaders, and later by marketing the project to prospective developers, financing sources and tenants.
The process will also include market and financial analysis and review, developing a master plan and reviewing infrastructure, public review and program refinement, working with public agencies to develop and deliver the necessary infrastructure, and leading efforts for ongoing property management and development.
Completed in 1961, the Civic Arena, later known as Mellon Arena, was the Penguins' home from 1967 till 2010, when the team, and the arena's other users, moved across the street to Consol Energy Center. Nicknamed The Igloo, the arena reportedly was the first of its size in the world to boast a retractable roof. Demolition began last September and was largely finished by March.
J.C. Pelusi, JLL's market director for the Pittsburgh region, told Commercial Property Executive that under an agreement with the arena's current owner, the Sports & Exhibition Authority of Pittsburgh and Allegheny County, title to the 28-acre parcel will transfer to the Penguins organization over a 10-year period.
Kevin Wayer, JLL's co-president of public institutions, estimated that due diligence and entitlement will take between 12 and 24 months. He noted metro Pittsburgh's healthy economy and strong demand for office space, based in particular on the area's healthcare, higher education and energy sectors.
Pelusi said the site currently consists mostly of parking lots, so infrastructure will be a focus of the project's initial phases.
He emphasized that there are few examples of such a sizable parcel in a major city setting and noted that the proposed mix of uses is tentative. The eventual configuration, over a buildout period of probably five to 10 years, he said, will be shaped by how the market evolves over that time.