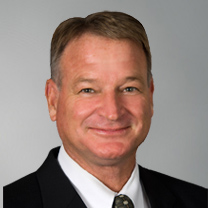 JLL recently hired Ron Ruffner and Clay Sovich, two commercial real estate specialists, as senior vice presidents of the firm's Tampa office. In their new roles, Ruffner and Sovich will focus on growing JLL's office agency portfolio. The duo brings more than 25 years of experience in commercial real estate and specializes in leasing for office projects. Most recently, the team worked at Cushman & Wakefield.
Ron Ruffner is skilled in all aspects of development, agency leasing, land sales, land acquisitions and build-to-suit projects. Prior to his tenure at Cushman & Wakefield, he served as vice president at Crescent Resources' office in Tampa. Ruffner holds a bachelor's degree in mass communications from the University of South Florida.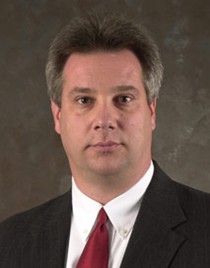 Clay Sovich began his real estate career as manager of accounting for Grubb & Ellis in Pittsburgh. He switched to office sales and leasing when he joined Cushman & Wakefield in Tampa, Fla. His areas of specialization include investment sales, agency leasing and land acquisition. Sovich holds a bachelor of science degree in economics and finance from the Wharton School of Business at University of Pennsylvania.
"Ron and Clay bring invaluable experience and market knowledge that will further enhance our office agency platform in the Tampa Bay market," said JLL Executive Vice President Gary Godsey,in a prepared statement.
Previously this year, the professional services firm also appointed another senior vice president at JLL's Atlanta Industrial Group.
Images courtesy of JLL