December 9, 2011
By Nicholas Ziegler, News Editor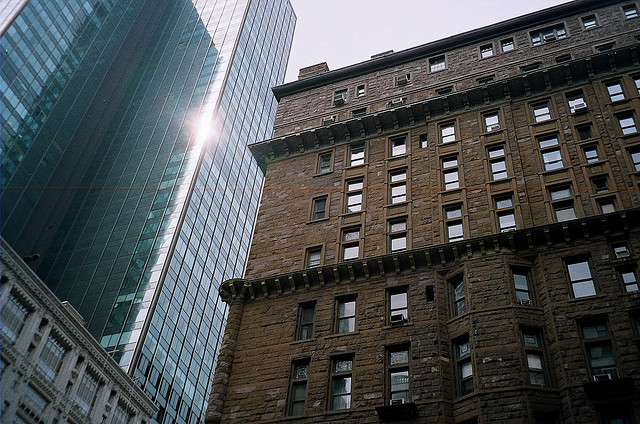 If there's going to be one constant for the commercial real estate outlook next year, it's that multi-family is going to remain the darling investment class. During a presentation yesterday, members of Jones Lang LaSalle's research teams each gave their outlooks for 2012 as the global economy remains in a state of flux. The overall consensus was that, while things are set to improve, there are going to be very few areas that return to their pre-recession levels.
"While we do believe the underlying engines of growth are in place," Benjamin Breslau, managing director of research for the Americas, said, "there will be some clear lagging sectors. Namely, unemployment remains stubbornly high, and 2012 will be another flat year for housing in general. That will weigh on consumer confidence."
When looking at the office sector, the forecast was positive, but muted – because, as John Sikaitis, senior vice president and director of office research, said, "while we are heavily dependent on job growth, the office-using sectors are growing at 1.8 percent year-over-year."
What was interesting about commercial office space, he noted, was the bifurcation in the market: Through the first three quarters of 2011, just 20 percent of the market by geography accounted for 45 percent of the occupancy gains. Most of those gains were driven by the high-tech and energy industries, and office property for those sectors are heavily concentrated in the West and Southwest. "Employment levels are increasing between 10 and 13 percent in oil and gas, and high-tech is at 5 percent," Sikaitis said. "There are big margins between office segments."
Through 2012, Sikaitis and his company see tenant leverage to continue, with minimal rent growth, in the majority of geographies. There may even be potential upticks in concessions, he concluded.
In the industrial sector, there will be a growing scarcity of space for big-box logistics and distribution space, according Aaron Ahlburn, vice president & director of industrial research. With that Class A space becoming more and more limited, 2012 will bring both rent growth and a measured return to normal levels of development. "There is a gap in pricing at the top end of the market," Ahlburn said, "and this is leading to a slow and steady recovery. There's going to be increased speculative development in areas such as the Inland Empire."
Hotels gained serious strength in 2011. Saying the sector had "positive momentum despite the overhang of volatility," Lauro Ferroni, research associate, said. RevPAR has grown at its fastest pace in five years, and hotel operators are budgeting for a growth in rates during 2012.
But, in all likelihood, most of 2012's good news will stem from multi-family. "We expect performance to continue," Breslau said. "There's a fundamental shift in the United States away from home ownership." And the numbers backed that up: During the second quarter of 2011, home ownership was it its lowest in at least 12 years, dipping below 66 percent.
"Given continued strong performance," Breslau said, "we expect metro vacancy [for apartments] to dip below 5 percent in 2012." Rents will likely continue their upward march, with a possible acceleration of growth for prime markets through the first half of next year.
On the investment side, capital will continue to flock to apartments as an investment vehicle, as the sector will continue to be prized for its fundamentals, liquidity, stability and financing options.