October 19, 2011
By Paul Rosta, Senior Editor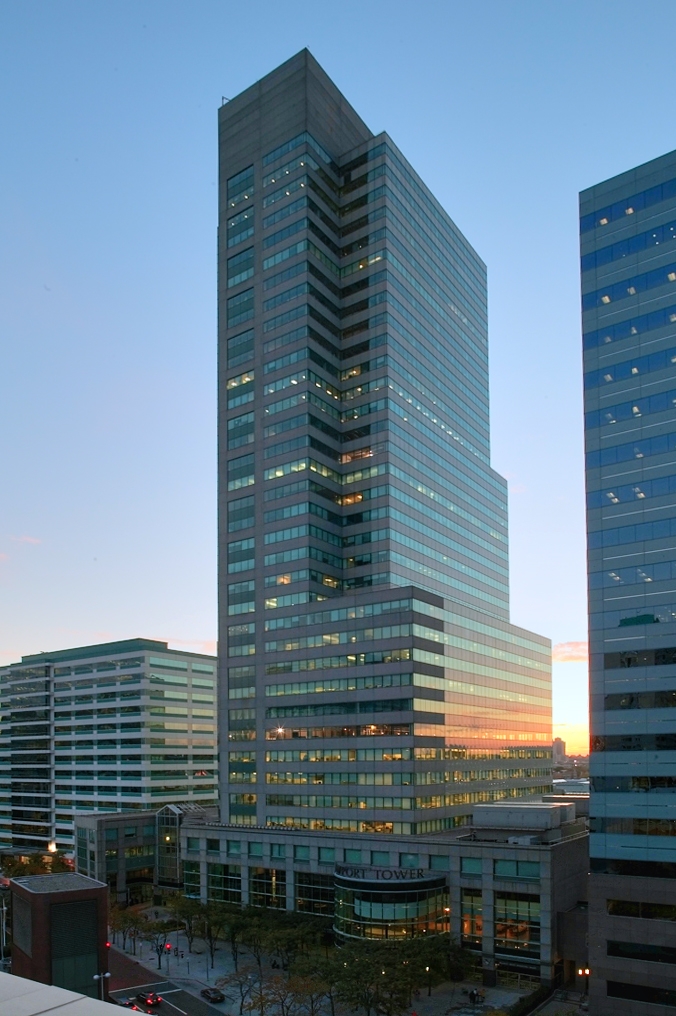 In New Jersey's largest-ever sale of an office asset, Multi-Employer Property Trust, a national commingled equity fund, has paid $377.5 million for Newport Tower, a 1.1 million-square-foot, Class A property in Jersey City. Brookfield Office Properties Inc., which confirmed the deal on Wednesday morning, had owned Newport Tower since 2006, when it acquired Trizec for $7.6 billion.
"This was the optimal time to monetize this mature asset, having achieved opportunistic returns for us and our fund partners," said Dennis Friedrich, president and global chief investment officer of Brookfield Office Properties. Brookfield was represented by Darcy Stacom, William Shanahan, Jeffrey Dunne, Kevin Welsh and Brian Schulz of CBRE Group Inc. The firm has also been tapped to lease and manage the building by Bentall Kennedy, which represented the new owner and serves as MEPT's real estate adviser.
The transaction marks the REIT's exit from New Jersey, but Brookfield still owns 19 million square feet in 11 properties across the Hudson River in Manhattan. Mitch Rudin, head of U.S. operations for Brookfield Office, told CPE last month that the REIT expects to be an active buyer and seller during the next several years. The Newport Tower sale follows the $340 million sale of 1400 Smith Street in Houston to Chevron earlier this year.
On the acquisition side, last month Brookfield paid $150 million for the three-building 336,000-square-foot Bethesda Center complex in Bethesda, Md.
Newport Tower is part of the 600-acre Newport mixed-use development on the Hudson River. Its office buildings draw corporate tenants seeking alternatives to Manhattan pricing, particularly for back-office operations.
For MEPT, the acquisition raises its profile in the metropolitan New York City market considerably. "Newport Tower is a significant acquisition for MEPT since it provides the Fund with an investment in a high-quality, stabilized asset in the New York-New Jersey market which is one of the strongest office markets in the U.S." commented David Antonelli, executive vice president and portfolio manager for MEPT at Bentall Kennedy.
Information on MEPT's Web site suggests that Newport Tower will more than double the value of its holdings, which had previously consisted of four properties valued at $340 million. Nationwide, MEPT's assets holdings encompass 149 properties valued at $5.3 billion in 30 markets.