By Barbra Murray, Contributing Editor
Plano, Texas—Eleven months after announcing that it would sell its 1.8 million-square-foot Home Office building at 6501 Legacy Drive in Plano, Texas, J.C. Penney Co. Inc.'s plan has come to fruition. The apparel and home furnishings retailer sold the office structure and 45 acres of surrounding land to Dreien Opportunity Partners LLC in a $353 million sale-leaseback transaction.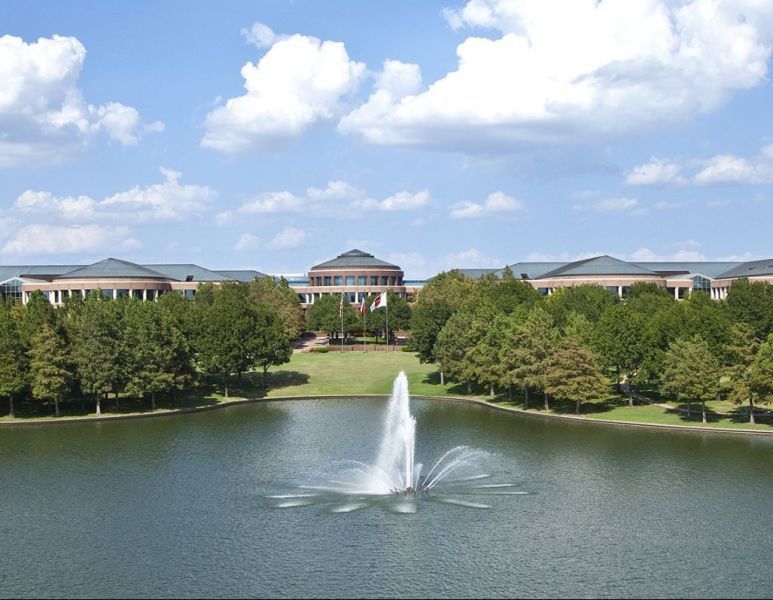 Sited within the master-planned Legacy Business Park, 6501 Legacy has served as home base to JCPenney since the three-story building's completion in 1992. CBRE Capital Markets marketed the asset on the retailer's behalf, and saw no shortage of interest from the investment community.
"Our team reviewed numerous offers and decided that it was most advantageous to select Dreien Opportunity Partners, whose leadership recognizes the building's long-term potential and has demonstrated tremendous support of the company as we maintain our Home Office operations within the booming Legacy corridor," Marvin Ellison, JCPenney chairman & CEO, said in a prepared statement.
Dreien is getting more than a premier property with a premier tenant. With JCPenney staying put in just 65 percent of the building, the new owner will have 650,000 square feet of Class A office space to present to an increasingly hungry market.
Dreien already has the funds to transform the leasable office space at the JCPenney property into a star offering in the market, due in no small part to the helping hand of commercial real estate services firm Avison Young. Avison Young, acting as exclusive strategic capital markets advisor to Dreien's general partner, Silos Opportunity Partners LP, arranged a total of $450 million of acquisition and repositioning financing through a major Texas-based financial institution and other undisclosed sources.
"The capital stack we assembled will enable our client to effectively execute plans to revitalize the core asset while creatively unlocking tremendous additional value," John Bralower, principal & managing director with Avison Young, stated in prepared remarks. As for the additional acreage that came with the JCPenney campus purchase, Dreien intends to sell and/or develop it.
For JCPenney's part, the disposition of the Home Office marks a notable step in its continuing bid to reduce outstanding debt and manage expenses. As for future real estate sales—the company owns millions of square feet of retail stores and distribution and warehouse facilities—a JCPenney spokesperson told Commercial Property Executive that the company is not currently releasing any details related to future real estate decisions. However, remarks made by Edward Record, CFO of J.C. Penney Co. Inc., during the company's second quarter earnings call in August 2016 offer some insight into the matter.
"Nothing else is in the plan," Record said, aside from a 1.1-milllion-square-foot warehouse in Buena Park, Calif. "We still have some of the fringe land, a little bit of our track two, maybe 20, 30 acres left to sell, which we will continue to try and monetize that. And then, there's still a handful of stores that we continue to look at that may have more value to other people than they have to us. So we continue to look at that and we continue to have discussions, but nothing is baked in the plan or nothing is imminent on any of those."