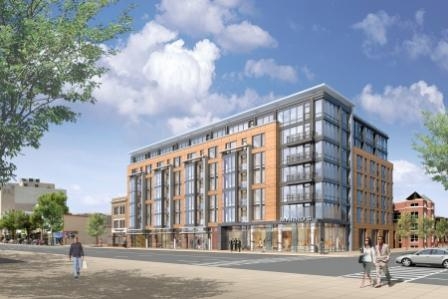 By Barbra Murray, Contributing Editor
The condominium market in Washington, D.C., is headed for a turnaround and The JBG Companies and Grosvenor are preparing to answer impending demand. To that end, the real estate companies have just closed a joint venture to develop a 125-unit condominium property in the District.
Chevy Chase, Md.-based JBG and the local office of London-based Grosvenor will erect the residential community on the half-acre site of the former Whitman-Walker clinic administrative building on 14th Street NW, in the city's lively Logan Circle neighborhood. JBG acquired the clinic property for $8 million in June 2008.
The project will incorporate the four-story historic clinic structure, constructed in 1909, into the condominium development by linking the to-be-renovated building to a new seven-story building. Architectural firm Shalom Baranes Associates is designing the project, which will also include 18,000 square feet of ground level retail.
JBG and Grosvenor are on track to commence construction of the property in October, with plans to open the doors to residents during the third quarter of 2012. Its debut should dovetail with the complete recovery of Washington, D.C.'s condominium market. At present, there is less than two years of new condominium  inventory to sell in the metropolitan Washington market, according to a report by commercial real estate research firm Delta Associates. And things are even more promising in Washington  proper, where the inventory spans only six months.