By Veronica Grecu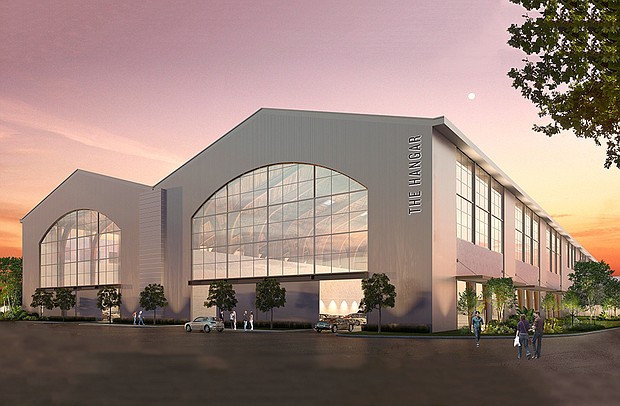 Los Angeles—The four-building office campus in Los Angeles that includes the hangars where Howard Hughes once built the 200-ton Hercules H-4 plane, popularly known as the Flying Boat or the "Spruce Goose", is off the market.
HFF recently announced that the Hercules Campus West in Playa Vista, Calif., was sold to a Japanese corporate investor. Though financial terms of the transaction remained undisclosed, The Real Deal estimates that the sellers—the Ratkovich Co. and Penwood Real Estate Investment Management—sold the roughly 358,000-square-foot property for approximately $320 million.
HFF's John Crump, Andrew Harper, Michael Leggett, Doug Bond and Ryan Gallagher negotiated the deal on behalf of the sellers, while the Japanese buyer was represented by EGW Asset Management Inc., a real estate services firm based in Tokyo.
"The buyer focuses on long-term net leased assets in major global markets. Hercules Campus has a superb and iconic profile and having an investment grade credit tenant was highly appealing," said EGW's Per Reid in prepared remarks.
Located at 5865 Campus Center Drive, the Hercules Campus was built between 1941 and 1953 by Hughes Aircraft Company (HAC) under plans designed by Henry Gogerty. The Ratkovich Co. purchased the 28 acres containing 11 historic buildings and, according to Los Angeles Conservancy, went on to redevelop the site into modern, cutting edge office and production space for creative media, naming the site in honor of Hughes' H-4 "Hercules" that was built here. In 2014, the site's owner earned a Conservancy Preservation Award for the work to preserve the historic buildings.
The Spruce Goose hangar is leased to Google, who plans to break ground on an adaptive reuse project that will transform the place into roughly 418,600 square feet of office space.
Rendering courtesy of HFF