JLL Secures 811 KSF for Calgary Imperial Oil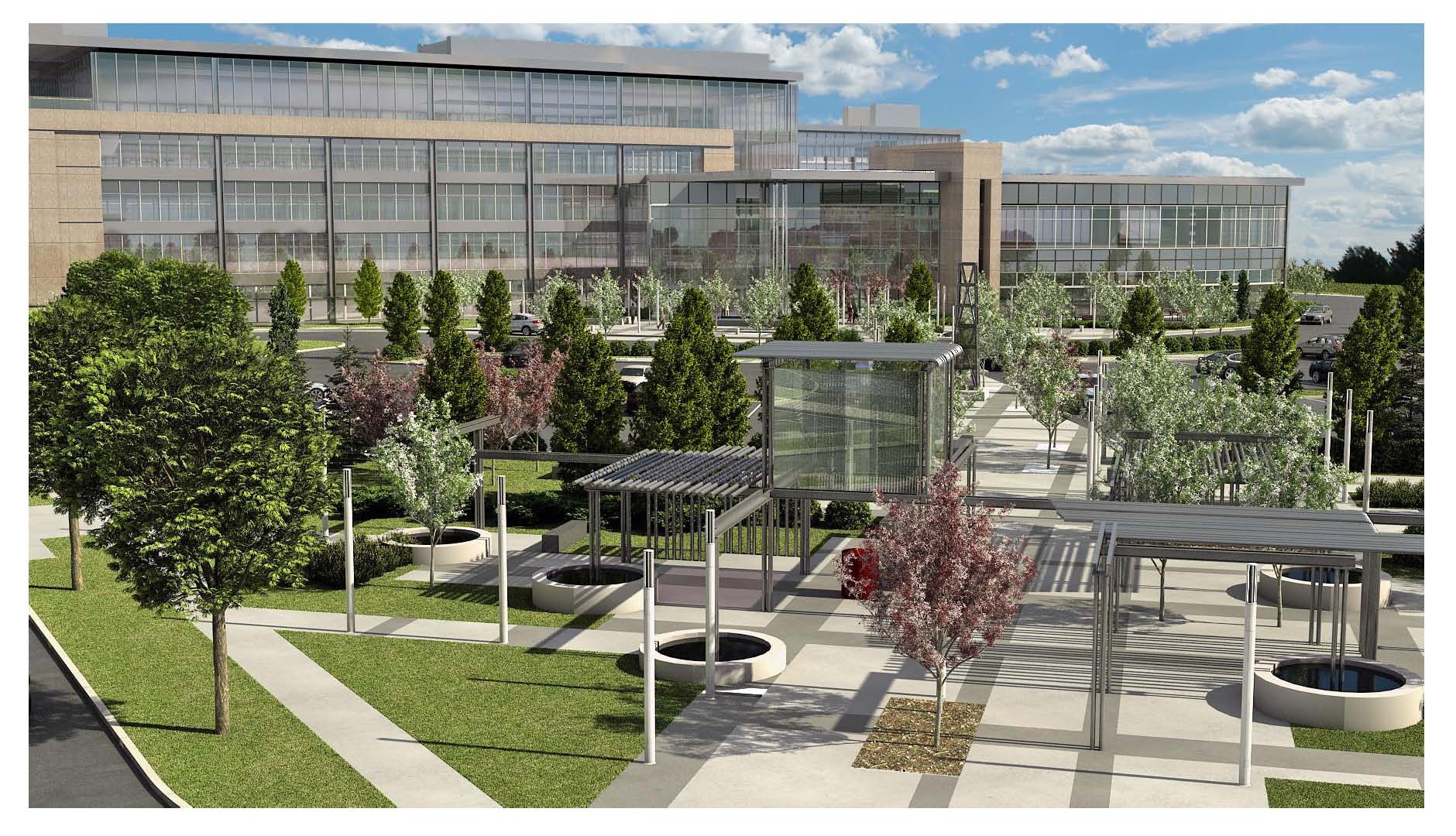 Jones Lang LaSalle Inc. has secured an 811,000-square-foot lease in a project to be developed in the Quarry Park submarket of Calgary in Canada. Imperial Oil Ltd., an ExxonMobil subsidiary, will move its headquarters from the city's central business district to the new development in two phases beginning in 2014, with full occupancy slated for 2016. The deal was negotiated by Jones Lang LaSalle's Houston office.
Canada-based Remington Development Corp. is building the campus, which will include five office buildings on 19.5 acres of land when completed. The move enables Imperial Oil to consolidate its operations at several downtown Calgary buildings, which in turn will open up some space for tenants looking for large blocks in the city's central business district.
Simone Signs for 39,200 SF in the Bronx
While the Throggs Neck Shopping Center in Bronx, N.Y., will not open its doors until early 2014, the tenant roster is already beginning to fill up with national and local businesses. The latest retailers to commit to Simone Development Cos.' 285,000-square-foot project are TJ Maxx, Applebee's and MetroOptics Eyewear. Together they will occupy approximately 39,200 square feet. Simone Development Cos. is constructing Throggs Neck in a partnership with Aaron Malinsky of Curbcut Urban Partners and real estate developer Paul Slayton. The partners plan to fill the two-story property with as many as 30 retail stores and restaurants.
Iron Mountain Relocates HQ
Iron Mountain has signed up for an 11-year, 129,000-square-foot lease at One Federal Street in Boston. The move marks the information storage company's relocation of its corporate headquarters, which have been located at 645 Atlantic Ave. in Boston since 1986. One Federal Street is a 38-story office tower in Boston's Financial District. JLL represented Iron Mountain in the transaction. The new landlord, Tishman Speyer, was self represented.
Cornish & Carey Source 75,000 SF for Elo Touch Solutions
Cornish & Carey Commercial Newmark Knight Frank represented Elo Touch Solutions in the tech company's 75,000-square-foot lease in Milpitas, Calif. The company plans to move its 150 employees into the new digs this March. The touch screen producer is increasing its footprint by about 20 percent, thanks to the move. The space is owned by San Francisco-based Spear Street Capital.
SL Green Signs 103 KSF in Leases
SL Green Realty Corp. has completed a series of leases in New York totaling 103,339 square feet. Robert Half International Inc. signed a new 38,026-square-foot, 11-year lease at 125 Park Ave. In addition, Emerge212 signed a 30,679-square-foot lease at the property. WPP's Young & Rubicam Inc. also secured a lease for an additional 34,634 square feet at SL Green's 3 Columbus Circle. That 20-year lease covers the entire 11th floor.
FEMA Takes 200 KSF in Queens
The Federal Emergency Management Agency has leased about 200,000 square feet at Forest Hills Tower in Queens, N.Y., to serve as its New York City headquarters while it helps residents and business owners recover from Superstorm Sandy. The deal in the 375,000-square-foot, Class A tower located at 118-35 Queens Blvd. in Forest Hills is described as a several-month transaction with the option for short-term lease extensions. The FEMA lease covers 10 of the 17 stories in the Muss Development-owned building.
Accordia Taps JLL for N.J. Assignment
Accordia Realty Venture L.L.C. has tapped Jones Lang LaSalle Inc. to serve as the exclusive leasing agent at Greenbrook Executive Center, a 201,300-square-foot office building in Fairfield, N.J. Accordia has owned Greenbrook since 2006, when the company acquired the three-story asset for $32 million. The recently renovated 22-year-old office facility is positioned on approximately 18 acres near I-80 and Route 23, adjacent to the Greenbrook Country Club and just a stone's throw from Essex County Airport.
Getty Adds Two Long-Term Triple-Net Leases
Getty Realty Corp. has signed two long-term triple-net leases for 109 properties, a deal that represents $9.1 million in annual triple-net revenue. The first lease was with a subsidiary of Global Partners L.P. and comprises 84 properties in the New York metropolitan area. The second lease is with a subsidiary of Lehigh Gas Partners L.P. It comprises 25 properties located mainly in Northern New Jersey. Both leases have 15-year initial terms, with options for multiple renewals.