By IvyLee Rosario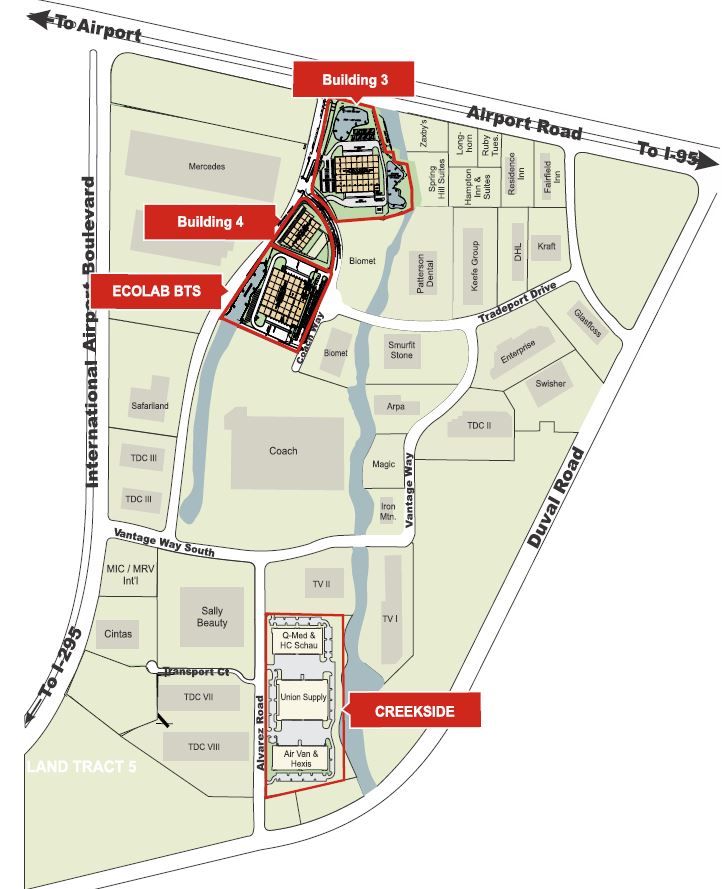 Jacksonville, Fla.—Jackson-Shaw has announced the groundbreaking of Jacksonville International Tradeport 3 & 4 in Jacksonville, Fla. The industrial facilities are designed for a vast array of users and add up to a total of 178,000 square feet. Building 3 will total 124,000 square feet with 32-foot heights, 37 dock high doors, 130-foot truck courts, one drive-in ramp, 109 parking spaces and 34 optional trailer storage spaces. Building 4 will consist of 54,000 square feet with 28-foot heights, 16 dock high doors, 130-foot truck courts, 31 parking spaces and 12 optional trailer drops.
"With only a handful of modern Class A options remaining in the market, now is the right time to build spec warehouse facilities in Jacksonville," said Tyler Newman, director of Industrial Brokerage Services at Cushman & Wakefield, in prepared remarks. "With numerous prospects looking for space, we need aggressive developers like Jackson-Shaw to build this product type to meet the demand and support the region's growth."
The one-story industrial buildings, developed by Jackson-Shaw, are located on Jacksonville's north side adjacent to the airport. This location gives tenants access to major thoroughfares such as I-95, I-295 and is within close proximity to all JAXPORT terminals.
"Buildings 3 & 4 are situated in the heart of Jacksonville International Tradeport, which is leased to a diverse group of tenants in the medical supply, food distribution, freight forwarding and exhibit/trade industries, including Mercedes-Benz and Coach USA," added Michele Wheeler, president & COO of Jackson-Shaw.
Both buildings will be built using tilt-wall construction, rear-loading and cross-dock configurations and ESFR fire protection systems. Newman will lease the two facilities, construction funding is provided by BB&T and Jackson-Shaw investment partner, Thackeray Partners, co-owns the developments. The buildings are slotted for completion by the third quarter of 2017.
Image courtesy of Jackson-Shaw