Ivanhoé Cambridge Grows Its M-F Portfolio in San Francisco with Veritas Investments
Ivanhoé Cambridge and its partner Veritas Investments have boosted their multi-family holdings in San Francisco with the acquisition of 11 properties.
By Gail Kalinoski, Contributing Editor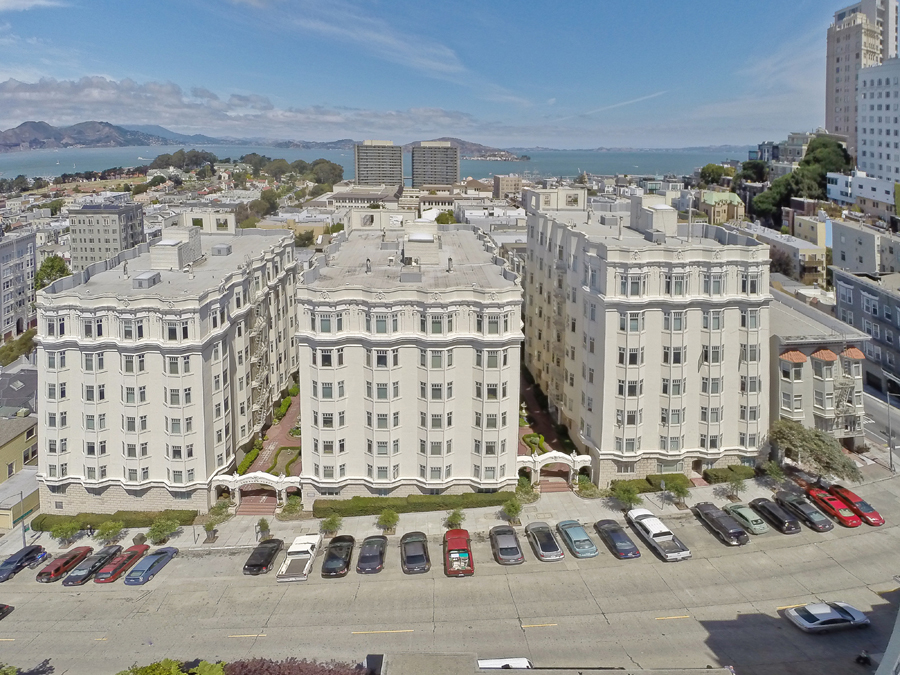 Ivanhoé Cambridge and its partner, Veritas Investments, Inc., have boosted their multi-family holdings in San Francisco with the acquisition of 11 properties for more than $190 million.
The most recent acquisitions bring the number of housing units in San Francisco owned by the two firms to 580 in a total of 20 apartment buildings. The firms first announced their partnership in August with an initial portfolio acquisition of nine properties with 159 units for nearly $50 million. Purchases for both portfolios have been made in neighborhoods including Lower and Upper Nob Hill, Russian Hill, NOPA, Noe Valley, The Mission, Alamo Square, Westwood Park and Cow Hollow.
Ivanhoé Cambridge, a real estate subsidiary of a leading Canadian institutional fund manager, said in a release that the purchases are part of an ongoing strategy to acquire multi-family properties in San Francisco, which has seen major growth in its office and residential markets from the large number of technology and creative companies located there.
"We are very pleased with the excellent start to the implementation of our investment strategy with Veritas in San Francisco, reflected in a portfolio of very well-located assets with good value-creation potential," Sylvain Fortier, executive vice president, Residential, Hotels and Real Estate Investment Funds at Ivanhoé Cambridge, said in the release. "Veritas is an excellent partner with which we want to grow large-scale critical mass in San Francisco in the mid-term."
When it announced the partnership in August, Fortier said Ivanhoé Cambridge selected Veritas because of its "deep market knowledge" and "strong commitment to quality assets." Veritas, a private firm based in San Francisco, is one of the largest owners and operators of multi-family and mixed-use properties in the Bay Area.
"We are fortunate to have acquired such high-quality assets in one of the world's strongest markets for innovation, business, and quality of life," Yat-Pang Au, founder & CEO of Veritas, said in the most recent release. "We are even more thrilled about teaming up with Ivanhoé Cambridge to create and capture value, as we share common culture and vision."
Last week, Ivanhoé Cambridge announced another project in California with a different multi-family partner it has worked with in the past. The firm and Greystar Real Estate Partners started construction on a 173-unit mixed-use development in Pasadena, Calif. The Hudson Project will have residential units in two, five-story buildings and about 11,000 square feet of commercial space at 700 and 770 East Walnut St. in the Pasadena Playhouse District, according to a release from Ivanhoé Cambridge. Construction should be completed in fall 2016. The companies, along with Goldman, Sachs & Co., made a $1.5 billion acquisition of 8,010 multi-family units in April 2013. Those properties were located in Denver, Phoenix, Washington, D.C., northern New Jersey, South Florida and the San Francisco Bay Area.
Ivanhoé Cambridge's portfolio is spread across Canada, the United States, Europe, Brazil and Asia and consists mainly of shopping centers, office and multi-family properties. Earlier this month, the firm teamed up with Callahan Capital Properties on the acquisition of Three Bryant Park, a 1.2-million-square-foot office property in midtown Manhattan, for $2.2 billion. It is the second largest transaction ever for a single office building in the U.S. The two firms have an office platform in the U.S. that totals more than 10 million square feet, about half of that in New York City.