By Barbra Murray, Contributing Editor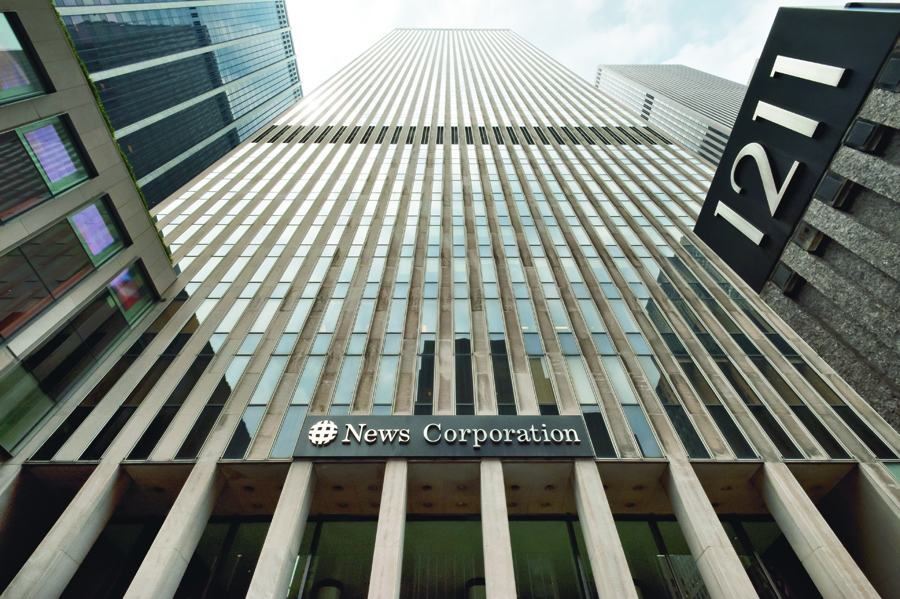 New York—It's all theirs. Ivanhoé Cambridge and Callahan Capital Properties have gone from majority owners to full owners of 1211 Avenue of the Americas, a 2 million-square-foot office tower in Midtown Manhattan. The joint venture partners purchased the remaining 49 percent interest in the Class A property from Beacon Capital Partners for approximately $895 million.
The transaction comes three years after Ivanhoé Cambridge and Callahan Capital purchased a 51 percent share of 1211 Avenue of the Americas from Beacon for $850 million. Taking full ownership of the LEED Silver certified asset was apparently part of the plan all along. In a prepared statement, Arthur Lloyd, executive vice president with Ivanhoé Cambridge, described the acquisition of the 49 percent interest as "the completion of our phased investment strategy for 1211 Avenue of the Americas."
Also carrying the address of 1211 Sixth Ave., the Harrison & Abramovitz & Harris-designed 1211 Avenue of the Americas first opened its doors in 1973, offering roughly 1.8 million square feet of office space, 124,400 square feet of ground-level retail space and 2,600 square feet designated for storage. Today, the 44-story building has an occupancy level in the 90-plus-percent range and a tenant roster featuring the likes of global law firm Ropes & Gray and 21st Century Fox/News Corp., which, earlier this year, nixed a plan to relocate to 2 World Trade Center and decided to stay put at its current home, where it occupies more than 50 percent of the office space.
The 1211 Avenue of the Americas transaction marks the Ivanhoé-Callahan joint venture's second acquisition this year. In January, the partners' completed the $198 million purchase of 180 N. LaSalle St., a 769,000-square-foot office property in downtown Chicago. The team was quite acquisitive in 2015 as well, building on a relationship that commenced in 2012 with Ivanhoé Cambridge's selection of Callahan Capital to help with the development of its U.S. office real estate platform. The alliance is clearly working out well.