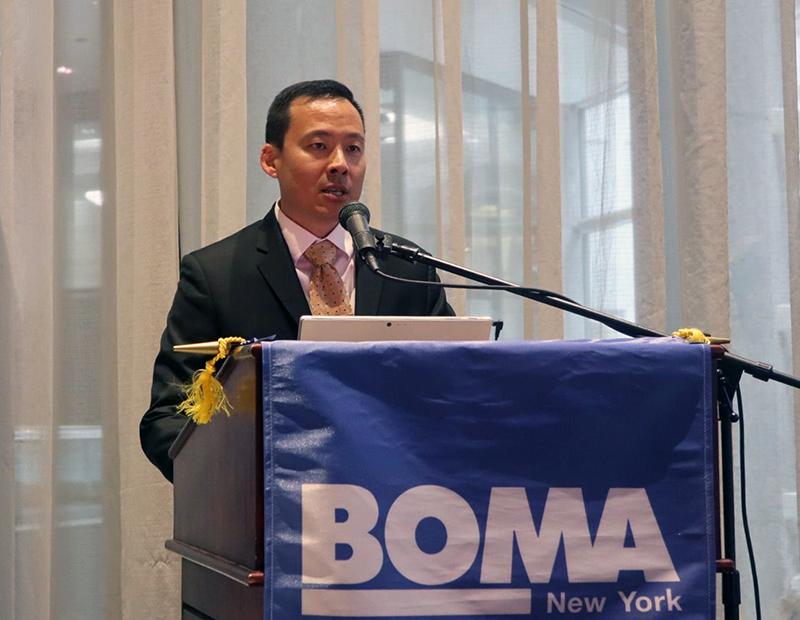 The real estate industry is still sorting out the implications of the ambitious legislation that aims to slash New York City's 80 percent by 2050. But one thing is clear to both proponents and skeptics: It will not be easy or cheap for building owners and managers to meet the policy's stringent emissions reduction targets.
"We have been very explicit that we are asking all of us to make some radical transformations in the way that we live our lives and run our businesses," said city official John Lee at a recent event in Manhattan organized by the Building Owners and Managers Association. In his capacity as deputy director for green buildings and energy efficiency at the Mayor's Office of Long-Term Planning and Sustainability, Lee helms the city's policy and legislative efforts around making the built environment more energy efficient.
"What we have been doing as a capitalist society for the last 200 years has driven us here, what we have done explicitly within the past 50 years has accelerated that, and it is not tenable," he added. "Will this be an economic killer for New York City? Well, sometimes maybe your math says that it will be. Other math says that it won't be."
Green learning curve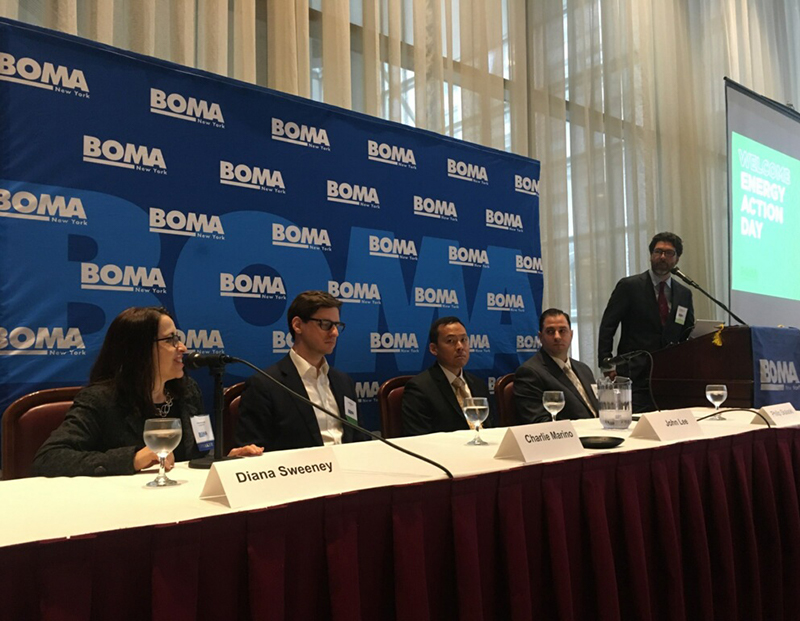 In his keynote address to a packed room of real estate executives and allied professionals, Lee stressed that the city would work with building owners to ease the transition to a more carbon-neutral future. Among other measures, the city's Retrofit Accelerator provides free advisory services to owners, and the Property Assessed Clean Energy program offers low-cost financing for energy efficiency and renewable energy products.
The latter program was launched in New York City as part of a sweeping legislative package passed on April 18. The core of the legislation is Introduction 1253-C, a bill that forces large and medium-sized buildings—those measuring 25,000 square feet and over—to curb their greenhouse gas emissions by 40 percent by 2030 and 80 percent by 2050.
The bill uses a complex formula to slap each building with an emissions limit based on the property's occupancy group. Starting in 2024, fines kick in for buildings that exceed the caps. Most buildings won't have to make any changes between now and then to meet the targets, however. "The concept is that we are setting targets that are in a predictable future, such that capital planning can occur to meet these actual targets," Lee noted.
The targets become much stricter by 2030, and that's when many more building owners will start facing penalties of $268 per metric ton of carbon dioxide emitted over the caps. "This was deliberately set at a price point that would compel a building owner to go ahead and make retrofits to a building, rather than resigning themselves to doing nothing and paying penalties instead," said Lee. "This is not meant to be a punitive effort. This is meant to motivate us to do something that we do know is for the greater good and can help building operations improve the quality of your buildings and in the long run will save money."
Sizing up the costs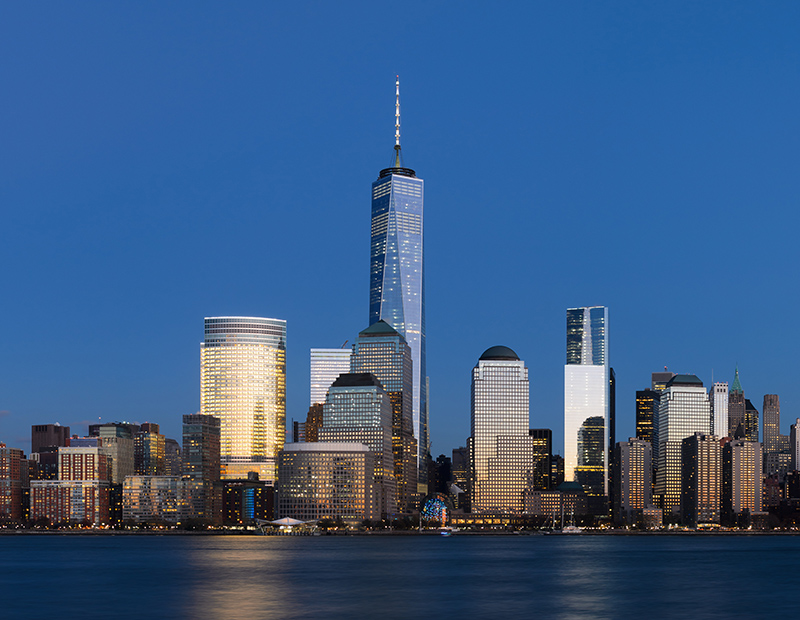 Some real estate heavyweights aren't buying it. The Durst Organization contends that the bill's focus on total energy use is misguided, as it penalizes buildings that are densely occupied but energy efficient.
"Our biggest concern is buildings like One Bryant Park, which are high-intensity users, 24-hour operations, very densely occupied buildings," said Phillip Skalaski, vice president of engineering and energy services for the development firm during a panel discussion following Lee's talk. "These buildings use a lot of energy for a business purpose."
Built in 2009, the company's 51-story Bank of America Tower at One Bryant Park was North America's first skyscraper to score LEED Platinum certification for its advanced green features. Skalaski noted that buildings like it will need to pay a "substantial" fine starting in 2024.
"There's one carbon factor for all hours all day. And that's not true in terms of true emissions, [which] usually changes throughout the day," he said. "We feel it's more of an energy reduction bill, not necessarily a carbon reduction bill."
"One of the biggest issues is we feel that this could stunt economic growth in New York City," he added, to applause.
Electric woes
Another objection centered around the possibility that buildings will convert their heating systems from onsite fossil fuel combustion to electricity to comply with regulations. According to panelist Diana Sweeney, executive director of the New York Energy Consumers Council, which represents the interests of energy users, that could get very pricey.
NYECC commissioned a study by London Economics International to examine the potential impact on electricity costs of a cap on fossil fuel usage. Published last year, the study found that electrification of buildings would create the need for more generation and upgrades to the Con Edison grid that serves more than 750,000 buildings in New York City.
"From the best-case scenario, you're looking at about $1 billion; worst-case scenario, $7 billion," noted Sweeney. "And to put that into perspective, an approximate $1 billion increase in ConEd costs means a 10 percent overall increase in costs for all rent payers."
On the bright side, there is an opportunity for existing tenants to work with landlords to explore how they can reduce energy consumption, according to fellow panelist Charles Marino, director of energy services at engineering firm AKF Group.
"We're seeing more interest now in the tenant energy discussion, in terms of behavioral awareness," he said. The company has recently received a flurry of requests to look into the New York State Energy Research and Development Authority's Commercial Tenant Program, which helps tenants and landlords improve energy efficiency.
"Essentially, that's the tenant engaging with the landlord to energy model different types of high-performance systems that wouldn't normally be explored," Marino said.
Christopher Cayten, principal at CodeGreen Solutions, moderated the panel of the BOMA-organized 2019 Energy Action Day event.