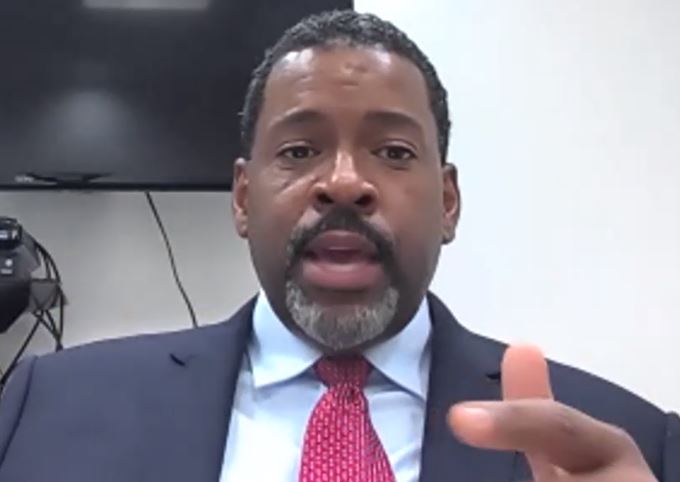 In Atlanta's biggest lease of 2020, T. Dallas Smith & Co. helped Microsoft Corp. lease 523,000 square feet at Atlantic Yards. T. Dallas Smith is a boutique brokerage firm and Microsoft is the second-largest corporation in the world. But the assignment was noteworthy for another reason as well. T. Dallas Smith is a Black-owned firm, and Black people are still vastly underrepresented in commercial real estate brokerage.
Firms across the industry have promised to increase opportunities for individuals from diverse backgrounds. Is meaningful progress being made? What can be done to facilitate change? NAI Global's Diversity Equity & Inclusion Council presented a webinar this week to examine those questions in the commercial brokerage field.
---
READ ALSO: Real Estate Has a Diversity Problem. Will This Moment Lead to Real Change?
---
Moderated by Genieve Posen of NAI Sun Vista, the panel featured NAI Michael Vice President Marcus Daniels, NAI Miami Partner Timothy Merriman, and NAI Latter & Blum Commercial Sales & Leasing Agent Chris Ross.
The executives, each of whom has broken barriers themselves, said they were encouraged by the heightened focus on DEI and on the collaboration taking place within firms and among professionals. That collaboration is a signal that DEI is not just a buzzword for commercial real estate, they said.
"I'm starting to see more and more people of color, not just Blacks but across the board, who are now becoming aware that this is a career," Merriman said. "I'm finding more and more African Americans already in this space but operating in the shadows. I am seeing more and more of them step out to want to teach and to give back. And they're reinvigorated. They were trying to do it on their own."
But there was also a consensus that a lot of work still needs to be done.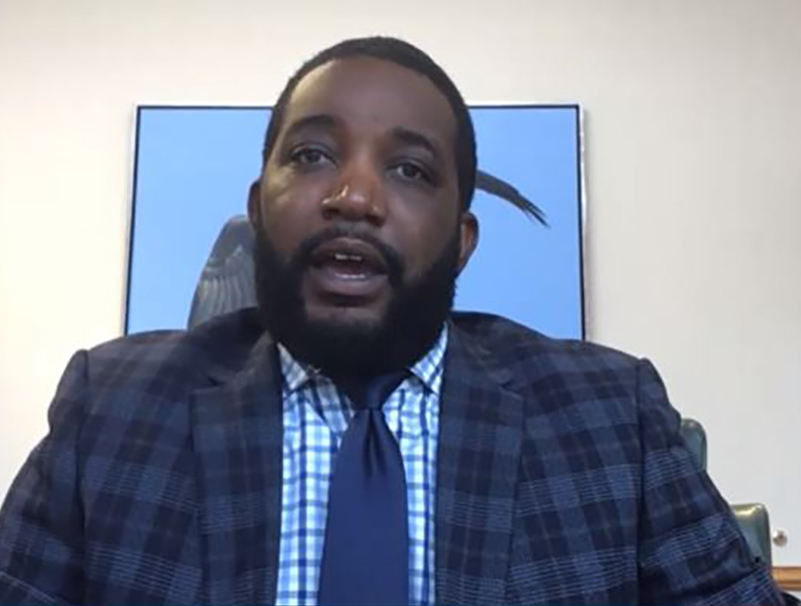 "If you think of the communities we are active in, whether it is Washington, D.C., or New Orleans or New Mexico or Miami," Daniels said. "A lot of those communities are very diverse communities and communities of color. The industry should be more reflective of that."
The executives also agreed on the importance of minorities not just getting "the carveout" assignments but also getting the big RFPs—like the one that T. Dallas Smith got from Microsoft in Atlanta.
"We don't want to just be hired," said Ross. "We want to be successful and serve the communities we represent."
So, what are the main barriers to entry for people of diverse backgrounds?
One of the main challenges the panelists discussed was lack of awareness about commercial real estate as a profession.
Many people of color, for example, Merriman said, may not find out that commercial real estate is an option until after they have already started a career in something else. It may then be difficult for them to leave the security of their income to start at the bottom at a brokerage firm where they may be one of only a handful of people that look like them.
Another significant hurdle for underrepresented groups is the lack of relationships, since many do not have family members who have been in the business.
"We are literally starting off with absolutely nothing except for whatever scholastic knowledge we have," Merriman said.
In terms of solutions, a number of recommendations emerged.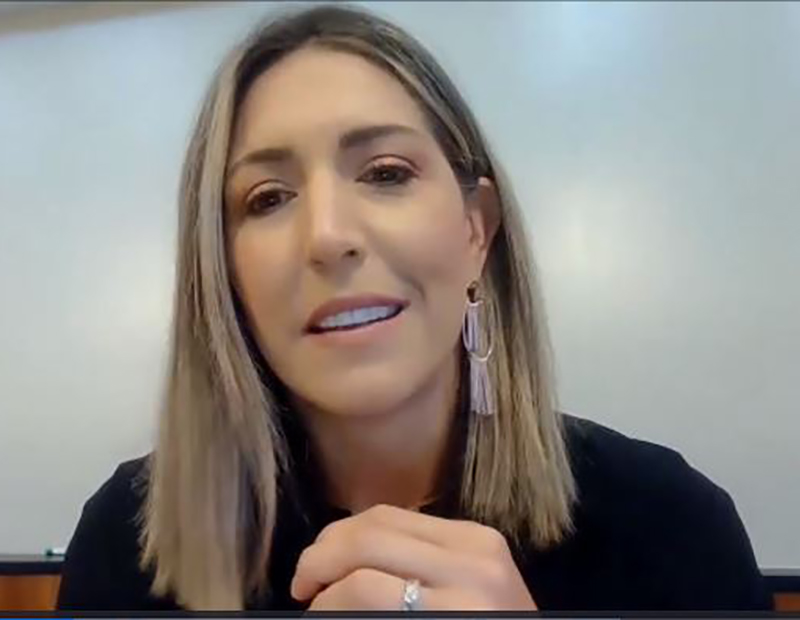 The panelists agreed that early exposure to the field through more youth and college mentorship programs—like those offered by the National Black MBA Association and the Real Estate Associate Program—would help improve the pipeline of minority candidates.
Along those lines, this month Apollo Global Management, Ares Management Corp. and Oaktree Capital Management announced that they are funding a 10-year, $90 million initiative designed to enhance the recruitment of Black talent in the alternative investment field. The program, "AltFinance: Investing in Black Futures," is being launched in partnership with three historically black colleges: Clark Atlanta University, Morehouse College and Spelman College.
"Mentorship is everything in this industry, and I think we can all attest to that," said Posen. "Even at the smallest scale … What are those little things you can do? It is the sum of the little bits that I think could also still really move the needle."
The panelists also encouraged greater intentionality on the part of commercial real estate firms and individuals to raise minority representation in their ranks as well as their client lists.
Ross noted that many of his clients are being very intentional about working with professionals of diverse backgrounds. Therefore, he is actively encouraging his clients to bring more minority service providers in allied fields onto assignments, and he is also making an effort to bring more people of color into the profession.
"I've taken it on as a personal mission to get more of us into the field, to disrupt the business, to bring more residential brokers into the fold to communicate to them that the commercial real estate industry can be very integral," he said.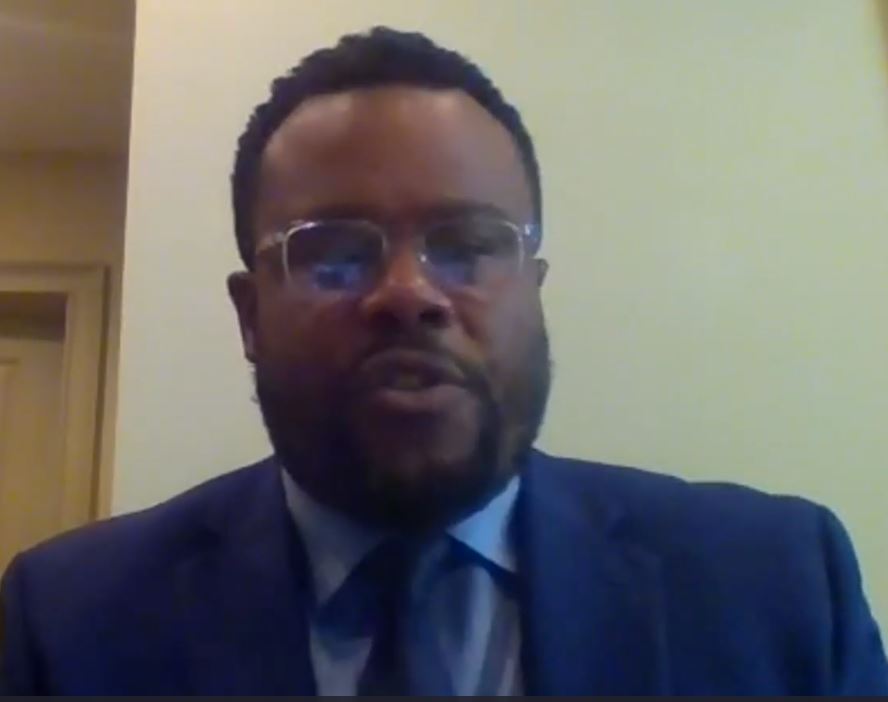 Who is responsible for moving progress forward? According to the panelists, its everyone: the businesses, the clients, the communities and individuals.
"When we are talking about accountability, it is really making sure people are going to do what they say they are going to do because we are held to that standard when we are working for our clients," said Daniels. "We expect the same thing from companies and leaders in our industry."
One way to ensure that progress, the panelists noted, is through key performance indicators and scorecards that track recruitment, mentorships and advancement.
The media's help is also critical, Daniels noted. "We can have this conversation with 100 or 200 people, but when it goes into HuffPost or The Wall Street Journal or The New York Times or The Washington Post, it is amplified in a different way and that is the kind of awareness and accountability that is needed as well," he said.
Finally, the panelists said, it is incumbent upon professionals of diverse backgrounds who have made it "to the other side" to not only educate their communities on commercial real estate but, once new entrants arrive, to train them sufficiently so that they are eventually ready to take on assignments of any size or difficulty, Merriman said.