By Tudor Scolca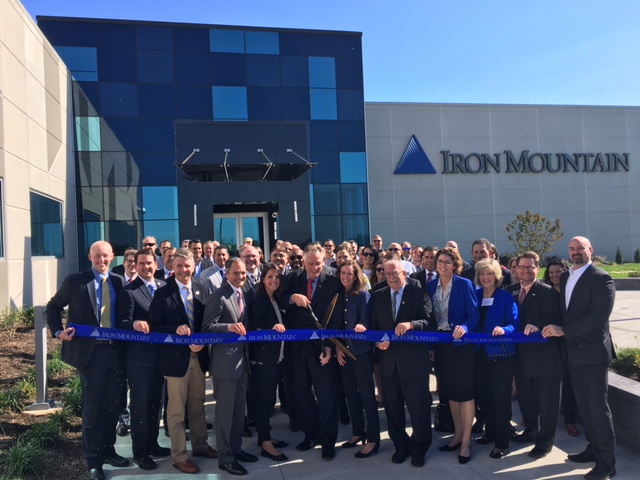 Iron Mountain, an enterprise information management company, celebrated the opening of its fifth data center in the U.S., located in the growing tech market of Northern Virginia, in Prince William County. Last year, Iron Mountain broke ground on its facility, being well within the allotted time frame for construction and deployment.
"This data center, like our others, is especially suited for heavily regulated enterprises, cloud providers and government agencies who seek a highly secure, highly compliant environment for hosting their data center operations. With this new facility, we enter the hottest data center market in the U.S. and add further capacity for serving existing and new governmental customers, a group where our brand for security, service and compliance resonates particularly well," said William Meaney, president & CEO of Iron Mountain, in a prepared statement.
First phase completed
The data center opened as an Uptime Tier-III certified facility for design and construction. It complies with many industry-specific standards, like ISO 27001, FISMA High, PCI-DSS Level 1, HIPAA, SOC 2 Type II and SOC 3. The campus will provide its tenants a highly-secure environment, with obscured visibility from outside its perimeter, gated entry with 24/7 security, man-traps and CCTV.
Iron Mountain's data center opened with more than half of its capacity pre-leased, with Virtustream and other companies already settled in. The company invested over $80 million in the first phase of its NoVa project—the 165,000-square-foot and 10.5-megawatt facility. Three more data centers are planned by Iron Mountain on its 83-acre campus in Manassas, Va. The company estimates a total investment of over $350 million, with a 60-megawatt total capacity once all four data centers come online.
Photo courtesy of Iron Mountain Incorporated