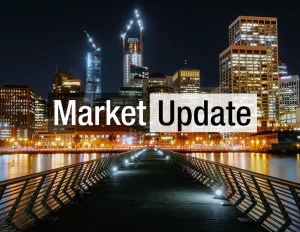 The Phoenix office market witnessed investment activity in April, according to CommercialEdge. While only 134,931 square feet of space changed hands, marking a 91.7 percent drop month-over-month, all office sales were completed for medical office buildings, proving once again the attraction of this alternative asset class.
The traded square footage was also 83 percent smaller on a year-over-year basis, as 798,365 square feet had changed hands in April 2021. This year's transactions included a mix of Class A and Class B properties, with two of the three deals having closed in Phoenix proper.
The Valley's deals year-to-date added up to $942 million at an average price of $322 per square foot, 16.2 percent higher than the national figure of $277 per square foot. The figures show significant improvement when compared to the same period of 2021, when sales totaled $453 million, at an average of $211 per square foot.
One of the largest medical office buildings to change ownership in April, the 51,150-square-foot Grunow Memorial Medical Center in Phoenix, traded in a $600 million portfolio deal. Canada-based REIT NorthWest Healthcare Properties acquired 27 medical office assets, totaling 1.2 million square feet, spread across 10 states. Harrison Street sold the properties that were held in several of its funds. The buyer financed the acquisition with a $337 million loan from Royal Bank of Canada.
CommercialEdge covers 8M+ property records in the United States. View the latest CommercialEdge national monthly office report here. We included properties of 25,000+ square feet in our research.