By Randolph T. Mason
Senior Vice President & Partner, Lee & Associates Commercial Real Estate Services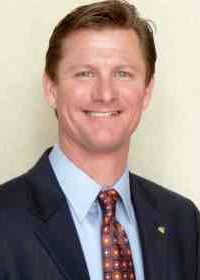 If you could have an investment that paid your regularly with limited management, would that excite you?
If so, the long-term triple-net-leased property to a sound company with good financials (and maybe even personal guaranties or letters of credit) may be an investment for you.
One of the exciting components of a triple-net investment is that the tenant is the one who maintains the property and typically pays all of the building's expenses. You, as the owner, receive your rent. Should you have any debt service on the building, this rental income goes to pay that expense. The balance is for you.
Let's look at what's currently happening in the market. Cap rates seem to be stable, or possibly shifting downward slightly, on most types of properties. Some of the lowest cap rates are apartments, followed by central-business-district office projects, R&D industrial, neighborhood retail and industrial properties. Some of the favorite triple-net properties are, not surprisingly, those that seem to offer the least risk – such as Wal-Mart, McDonald's, Lowe's, Walgreens and other high-profile tenants. Should an investor be looking for a higher return on their investment, they should probably look at lesser known, yet well capitalized companies.
While long-term triple-net investments provide stability and income, there is a downside. Your assets are locked into a long-term lease, and you'll miss out on chances to capture any gains in rental income when fundamentals improve.
But there still seems to be a strong supply of debt available due to long-term leases to credit tenants, a trend strengthened by the ease of underwriting for single-tenant properties. We are still seeing institutional investors, REITs and foreign buyers, as well as private investors, investing in all-cash transactions; currently, they have nowhere else to put their money and achieve a decent return.
So, investors looking for limited management responsibilities, longer-term leases with a stable cash flow and the unique tax benefits from real estate, a triple-net investment may be the right play.