November 15, 2011
By Nicholas Ziegler, News Editor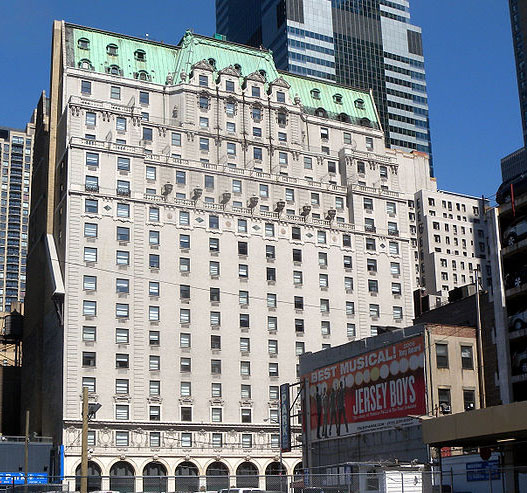 Debt load is a topic on investors' minds of late, and Investcorp is capitalizing on that opportunity to purchase existing debt on attractive properties. Most recently, the firm picked up two existing mezzanine loans for a total principal balance of $40 million, backed by New York City's Paramount Hotel in Times Square. Fillmore Capital Partners originally held the debt, and served as principal lender for the hotel's purchase by RFR in October 2011.
Noting that Investcorp expects "continued improvement in the NYC hospitality market," Christopher Hoeffel, managing director with the firm, told Commercial Property Executive that "the debt is secured by one of the strongest hospitality markets in the country."
A recent report by services firm Marcus & Millichap noted that the New York hotel market scored a 101.6 on its July 2011 year-to-date index of RevPAR and average daily rate – any score higher than 100 shows a year-over-year improvement in those metrics.
"We're pleased to have had a chance to provide financing for a transaction involving one of New York City's most renowned hotels, and one that is in a particularly attractive location," Hoeffel said. "Our longstanding relationship with RFR helped to expedite closure of this deal in a very condensed timeframe."
The purchase of the Paramount mezz loans adds to Investcorp's portfolio of real estate debt investments, as the company holds various tranches of commercial real estate debt backed by hotels, office buildings and residential properties. In 2011, the company has also made significant strides in property acquisitions, purchasing the Bethesda Health building in Boynton Beach, Fla., for $37 million as well as the Residence Inn Manhattan Beach hotel in Los Angeles for $40 million.