By Barbra Murray, Contributing Editor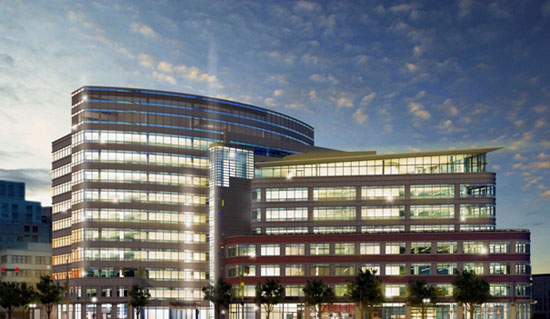 Invesco Real Estate and Penzance have made it official. The two companies just announced the establishment of their joint venture for the development of 3001-3003 Washington Blvd., a 280,000-square-foot mixed-use project in Arlington, Va., just outside of Washington, D.C.
Located within a block of a Metro station in Arlington's Rosslyn-Ballston corridor, the Class A property will consist of a 10-story tower encompassing 200,000 square feet of office space and a connected eight-story structure with 80,000 square feet of office space. The first floors of both buildings will feature a combined 28,000 square feet of retail offerings. Additionally, the project, which is designed to meet the U.S. Green Building Council's LEED Silver certification standards, will feature a public plaza and parking accommodations.
Ground will not break on the development until early May but already, the majority of the larger building, 3001 Washington, has been claimed. At the beginning of this year, CNA pre-leased 175,000 square feet for its new headquarters. The research and analysis organization will relocate from its current home in nearby Alexandria with 600 employees in tow.
Invesco and Penzance expect to complete construction of 3001 Washington in early 2014. Given the strength of the Arlington office market, and the Rosslyn-Ballston submarket in particular, the tenant rosters at both buildings may be full before the doors swing open for the first time.
"For the last 10 years it's been a very hot submarket, primarily because of its proximity to Metro, its proximity to D.C., and its live/work-oriented environment," Edward Bretz, senior associate with commercial real estate services firm Grubb & Ellis Co., told Commercial Property Executive. "It's been very stable, even when we had our hiccup three years ago. It was affected but not nearly as much as the rest of the markets."
The area's popularity is apparent in the rental rates. The asking rent for Class A office space in the Rosslyn-Ballston corridor was $42.39 per square-foot at the close of 2011, according to a Grubb & Ellis report. The average asking rate for premier space in Washington, D.C.'s Maryland and Northern Virginia suburbs was $32.50.
"It's probably one of the tightest markets in Northern Virginia and I think that will probably continue," Bretz said.