By Bogdan Odagescu, Associate Editor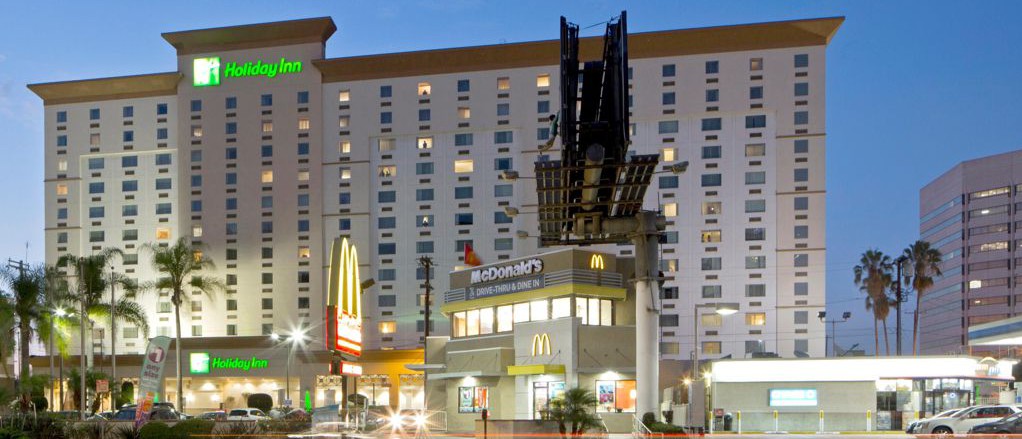 Los Angeles—Interstate Hotels & Resorts has been selected to manage the 405-key Holiday Inn Los Angeles-LAX.
Earlier in July, the property was bought by China-based U.S. OCG, an Esong Group subsidiary, from CIM Group. The $52.5 million transaction was handled by Infinity Realty Advisors.
Operating since 1973 and last renovated in 2008, the 12-story property is located at 9901 S La Cienega Blvd., just off Interstate 405. One mile from the Los Angeles International Airport and within a 20-minute drive from Venice Beach and the Santa Monica Pier, the property features complimentary 24-hour airport shuttle service, business center, outdoor heated pool, exercise facility, and 4,000 square feet of meeting space.
"It is gratifying to win the confidence of U.S. OCG on their first hotel acquisition in the U.S. As we operated this hotel previously, our specialized market knowledge and depth of brand experience will allow us to continue providing exceptional results and service," said Don Li, head of Interstate's Asia Investment Group, in a prepared statement.
Interstate Hotels & Resorts' portfolio currently includes 423 managed hotels worldwide.
Image courtesy of Holiday Inn Hotels