By Adriana Pop, Associate Editor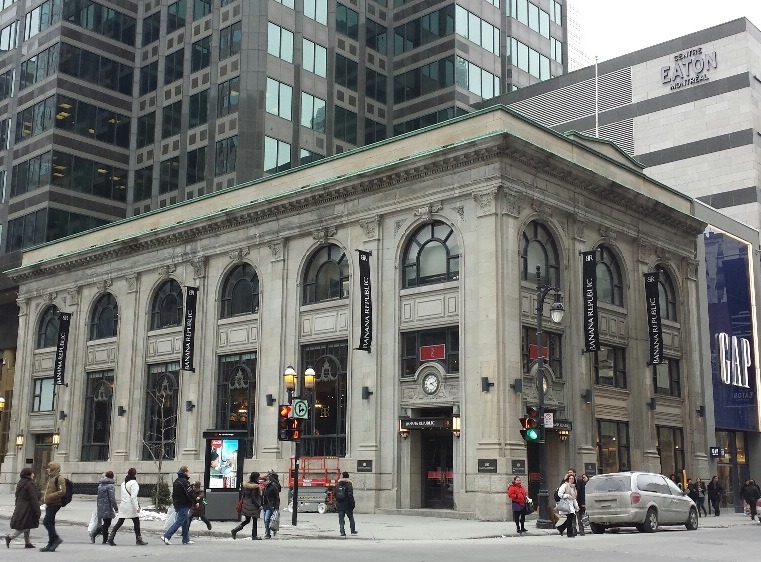 Thor Equities has expanded its international portfolio with the acquisition of a prime retail property at 777 Saint Catherine St. in downtown Montreal. The transaction marks the company's entry into the Canadian real estate market.
The historical three-level building, with an additional two below-ground levels, is located on the corner of McGill College Avenue and Saint Catherine Street, in the heart of the city's prime shopping corridor. The property offers 20,000 square feet of retail space, currently occupied by fashion retailer Banana Republic, along with an additional 6,000 square feet of office space.
"Saint Catherine Street is the lifeblood of the city," Joseph Sitt, CEO of Thor Equities, said in a news release. "Montreal is the perfect example of a vibrant urban marketplace where we see tremendous value moving forward. We are excited at the prospect of growing our brand in Canada, and this acquisition is the ideal starting point for Thor."
Downtown Montreal's Saint Catherine Street features some of the city's best-known shops, restaurants and retailers, including include Apple, H&M, Lululemon, and several others. It is also located near several public transportation hubs, which makes it easily accessible to residents, visitors and tourists.
Thor Equities is a global leader in urban real estate development, leasing and management. The company pursues hotel, commercial, residential, retail and mixed-use assets in high-density areas across the United States.  Through its brokerage affiliates, Thor Retail Advisors, it is also a premier leasing agent for third-party property owners of urban assets located in North America, Europe and Latin America. Town Residential, another company affiliate founded in 2010, is one of New York's leading luxury real estate services firm.