By Ioana Neamt, Associate Editor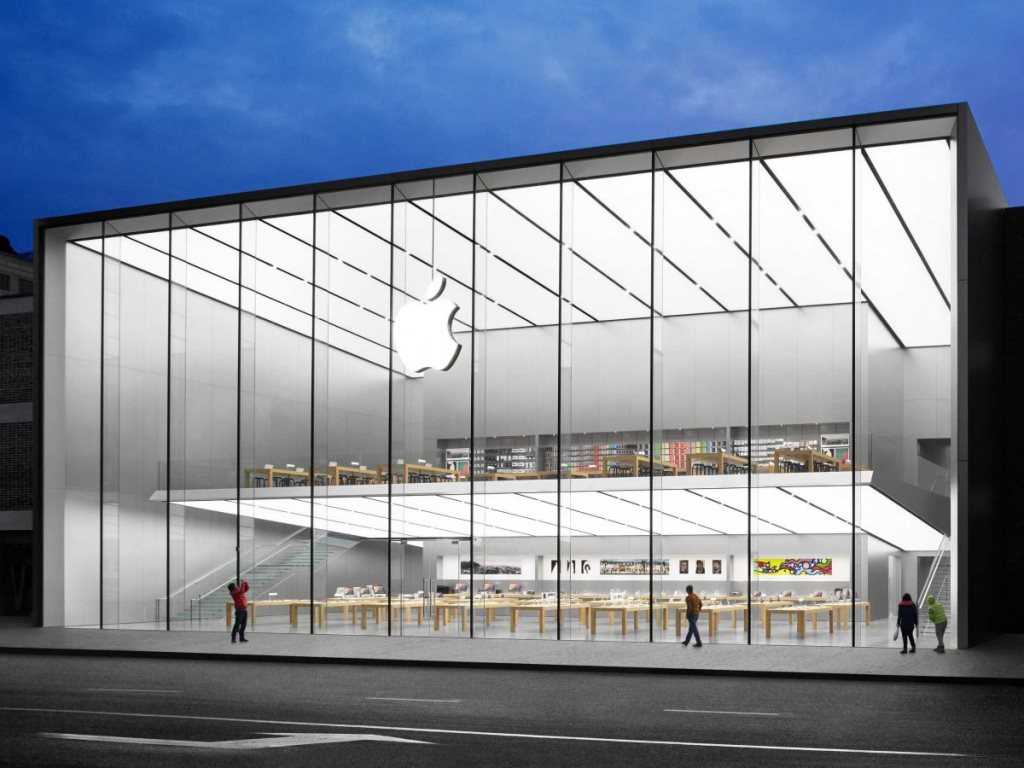 The largest Apple Store in Asia opened its doors on Valentine's Day, close to Hangzhou's West Lake in China.
Designed by London-based Foster + Partners, the massive retail store is one of five new Apple stores that has opened on Chinese New Year, Feb. 19. The first store opened earlier this month in Zhengzhou, the capital of central Henan Province, where Foxconn, Apple's main supplier, is based.
The result of a long-term collaboration with architect Norman Foster, the West Lake Apple Store incorporates a white ceiling with custom-made lighting panels designed to absorb noise, a cantilevered floor extending nearly 40 feet from the rear wall, and a façade that comprises 11 large double-glazed panels rising 49 feet. The partnership between Apple and Foster + Partners began in 2009, when the British architects were assigned to design the Apple Campus 2 in California, Dezeen reports.
According to Foster + Partners, the new store "combines an understanding of the local context with the philosophy of simplicity, beauty and technical innovation that characterizes Apple's products."
The five new stores to open this month will bring the total number of Apple retail stores in China up to 20. Apple CEO Tim Cook said that the company plans to have a total of 40 stores in China within two years' time, according to 9to5Mac.