By Alex Girda, Associate Editor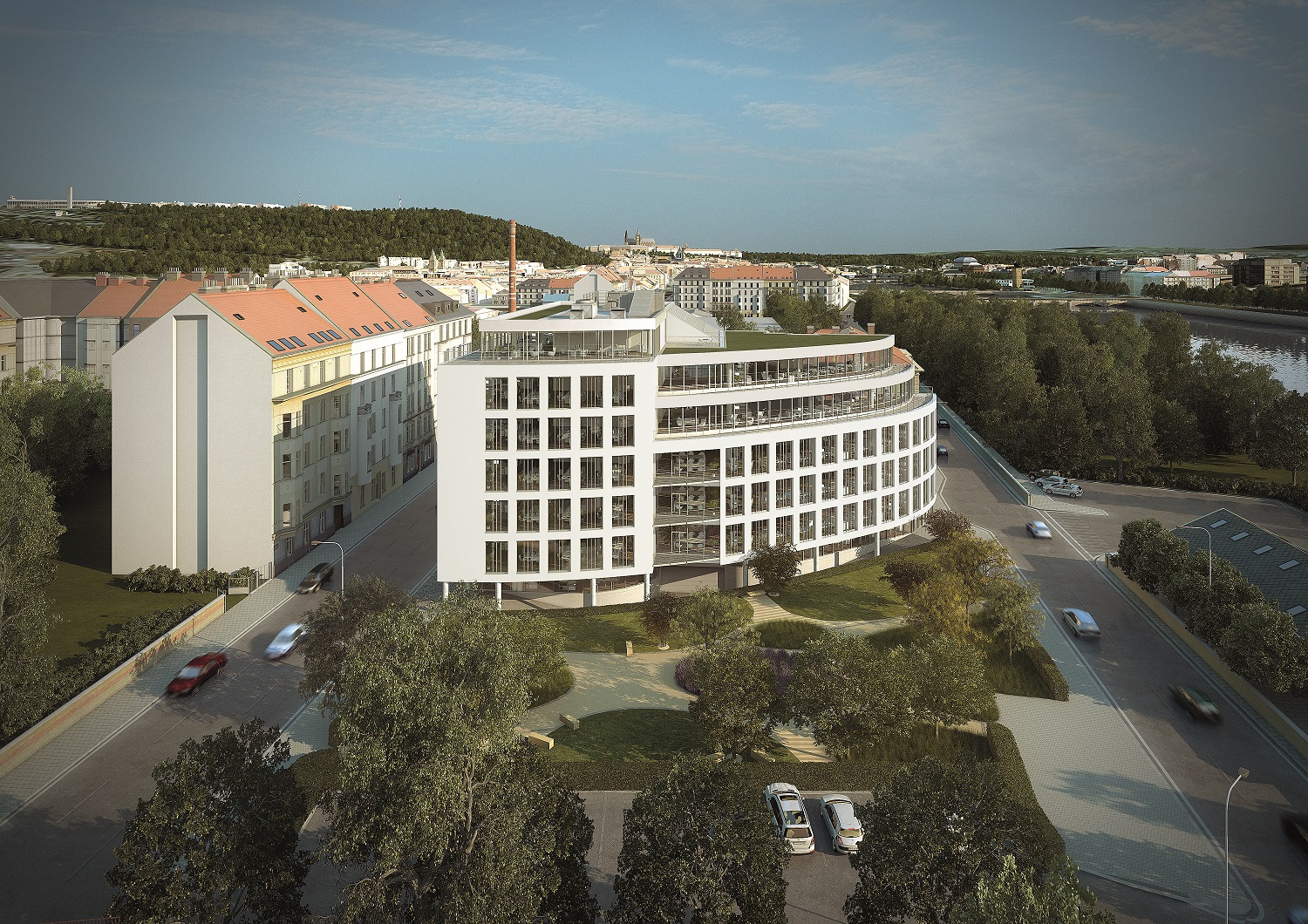 The Riverview office project in Prague traded hands as Invesco Real Estate purchased the asset from Skanska Property Czech Republic. The property will be completed during December this year, in the Czech capital's business district of Prague 5 – Smichov, on the riverbank of the Vltava. When completed, the project will seek LEED Gold certification.
The office transaction was handled by Colliers International on behalf of buyer Invesco Real Estate, while Skanska Property Czech Republic was represented by Jones Lang LaSalle as the exclusive sale agent. The legal aspects of the transaction were handled by Wilson and Partners for Invesco, while Dentons worked on behalf of the seller.
The Riverview office project will offer a total of 75,000 square feet of space, divided between the seven floors of the property. Terraces offering great views of the area, including Vysherad and Prague Castle, will be present at the top floors of the building. Transportation options are located in the immediate proximity of the Riverview building, with the Na Knižeci bus stop and the Anděl metro station, while the area also offers a great palette of services and amenities. The MSD pharmaceutical company is the primary tenant at the facility, with the entity being set to occupy around 90 percent of the available space at the building. The company is set to make its move to Riverview in January 2015, where it intends to create an IT Global Innovation Center.
Skanska's Riverview office project was designed by another Scandinavian firm, the property being built according to plans provided by Swedish architecture firm Tengbom. The property is in line to receive LEED Gold certification after completion.
According to Invesco Real Estate's Director – Transactions, CEE, Tomas Picha, the buyer is "delighted to have secured this forward purchase investment opportunity in Prague's Anděl region for one of our German pension fund separate account clients."
"The transaction proves that Skanska is a reliable business partner to an increasingly diverse range of investors," said Adrian Karczewicz, Transaction Director at Skanska Commercial Development Europe in a news release.