By Ioana Neamt, Associate Editor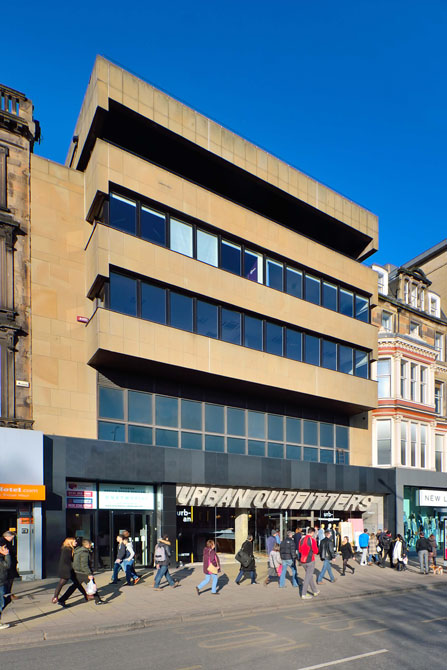 A Space City juggernaut has landed a handsome deal in Scotland's capital city.
Hines has added a seven-story retail and office building in the heart of Edinburgh to its portfolio. According to a news release, the Texan company secured the freehold acquisition of 124-125 Princes St., on behalf of the Hines Pan-European Core Fund (HECF). The seller, F&C Commercial Property Trust, was represented in the transaction by Cushman & Wakefield, who had listed the property for £16.4 million (roughly $25 million). The final price tag paid by Hines – represented by JLL – has not been disclosed.
Conveniently situated within the heart of the "Golden Rectangle," Edinburgh's foremost office location, the property at 124-125 Princes St. boasts 38,500 square feet of office and retail space. The 15,000-square-foot building at 124 Princes St. is fully occupied by Urban Outfitters, and has recently been refurbished. The building at 125 Princes St. is comprised of 23,500 square feet of high-quality office space, and is occupied by such tenants as RICS, the Chartered Institute of Housing and BDG Design Ltd.
"The quality of the building, its excellent location and diverse income profile from both retail and office tenants make this asset a compelling proposition for the Fund," said Anthony Leonard, managing director at Hines UK in a prepared statement. Leonard also explained that the acquisition "represents a further advance into the retail sector, an area in which we are growing our portfolio of assets under management."