By Alex Girda, Associate Editor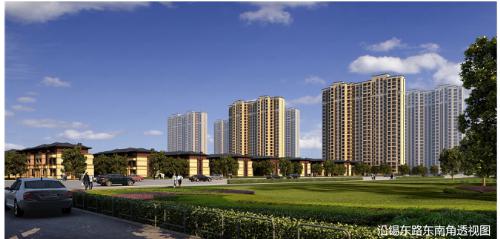 Century Bridge Capital is investing approximately $60 million in two separate joint ventures dealing with residential projects taking shape in the Chinese cities of Zhongshan and Wuxi. The investor is now involved in the two middle-income housing projects located in the two lower-tier cities, set to get more residential stock to developing areas of the country.
The President of Century Bridge Capital, Wei Deng, noted that the company's partner in the Wuxi East Station Project, Jingrui Holdings, is focusing "on projects in Tier 2 and 3 cities." Dongfu Real Estate Development, the entity that Century Bridge is working with on the Zhongshan Ouya Project, is "a local developer with a long track record of developing projects solely within the city," Wei Deng added.
Located in the city of Wuxi, the Wuxi East Station residential development is located in the growing neighborhood of Xidong New City. With a number of large corporations located in the city such as General Electric, Siemens and Bosch, and one of the highest GDP per capita in the entire country, the market has seen improvement and demand is on the rise. Once completed, the development will offer 1.8 million square feet of residential space and 1,714 housing units. Total costs estimated for Wuxi East Station currently stand at $220 million.
The Zhongshan Ouya project is located in the Zhongshan city, one of a number of cities that create an important economic center in the Guangdong province. The list of cities in the area also includes Foshan, Macau, Hong Kong, Zhuhai, Shenzen and Guangzhou. The project will take shape in the city's downtown, Shiqi County. Income growth in the area has reached the 9 percent mark, given the area one of the lowest price-to-income ratio in the country for the past five years. Valued at around $62 million, the project will total around 554,808 square feet of residential space. Zhongshan Ouya will create 813 new residential units for the developing region.