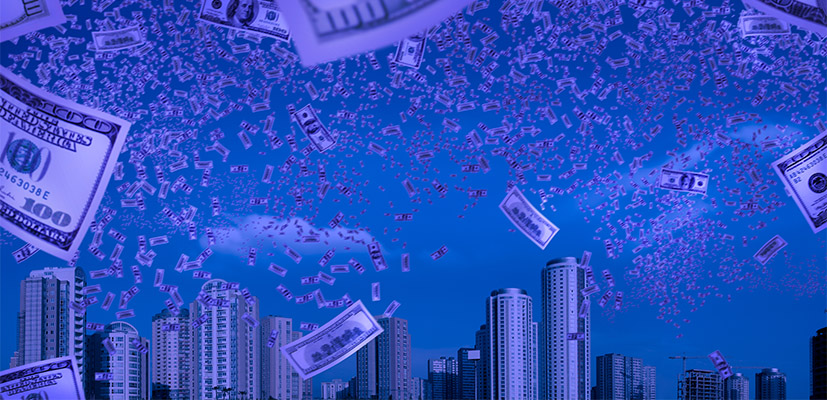 Whether they are publicly or privately held, REITs or life companies, institutional investors often set the tone for the entire industry. To gain insight on the issues that will shape investment strategy into 2020, we asked representatives of four leading institutional investors to participate in a virtual roundtable.
In a series of wide-ranging exchanges, the executives offered a glimpse into the mixture of stability and innovation that characterizes the institutional outlook. A picture emerged of a still-promising but volatile market that is shadowed by rising risks of economic recession.
Talk about your overall strategy and real estate allocation for the past year and the next 12 months.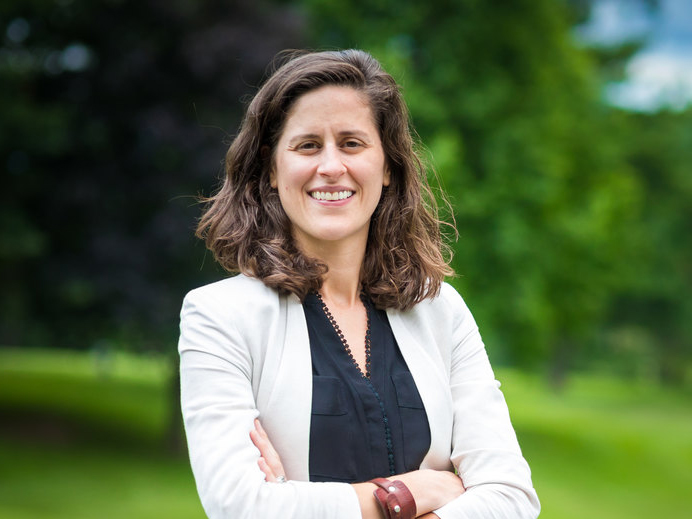 REAGEN: The financial market volatility seen toward the end of 2018 gave all investors—including real estate investors—pause, which is showing up in transaction volumes. Transaction volumes in the first four months of 2019 relative to the same period in 2018 fell about 11 percent. At this stage of the elongated cycle, investors grapple with late-cycle behavior, where returns continue to compress but risk either stays the same or increases.
In the next 12 months, I suspect real estate investors (will) remain cautiously optimistic about the U.S. economy and real estate markets. In general, investors continue to view core real estate as more of a safe haven asset, particularly from a commercial mortgage perspective.
SCHREIBER: Our strategy will be consistent for the next 12 months, as it was for the last 12 months. We have experienced a strong increase in allocation to (high-quality, Class A office properties) in the last six to eight months.
PHILLIPS: Delivering target returns to our investors is most important to Jamestown. In the current environment, we continue to be diligent with respect to acquisitions and are always evaluating new opportunities, both in the U.S. and Europe. We don't anticipate much of a change in the next 12 months.
What approaches are you taking to diversify risk and respond to changing market conditions?
REAGEN: We are shifting our exposure more toward commercial mortgages and alternative real estate property types, such as manufactured housing, as well as tech- and healthcare-oriented real estate. Many alternative real estate property types derive demand from demographics rather than economic growth, which is attractive given maturity of the current real estate cycle. The public REIT markets, which tend to foreshadow private-market real estate pricing, suggest that prices will rise in alternative property types in the coming months. We are also seeking buildings that have longer-term leases to reduce our exposure to lease rollover in the next few years.
SCHREIBER: KBS is a unique company in that we are exclusively focused on real estate operations. As a result, we are a transaction-oriented company, so we're active buyers as well as sellers. We have regional presidents in three different regions across the country and we have a regional president's meeting reviewing all of our assets in the portfolio (some 120 properties and 37 million square feet) to determine if there are any assets on the watch list where we're concerned about additional risks.
PHILLIPS: We are actively raising capital for current and future investment opportunities.
Real estate asset managers are sitting on record amounts of dry powder. How does this impact investment timelines?
PHILLIPS: It will take some time to work through all the dry powder. This reserve capital will support valuations, and acquisitions will remain competitive in the future.
SCHREIBER: Our focus … has expanded to be more national. Two years ago, we had 16 markets that were our primary markets; now we've expanded that to 20 because of the improvements in those additional four locations. We don't have dry powder. We anticipate investing capital that is allocated to us or reinvested subsequent to disposing of an asset within a six- or 12-month period.
What will be the biggest real estate investment challenge over the next year?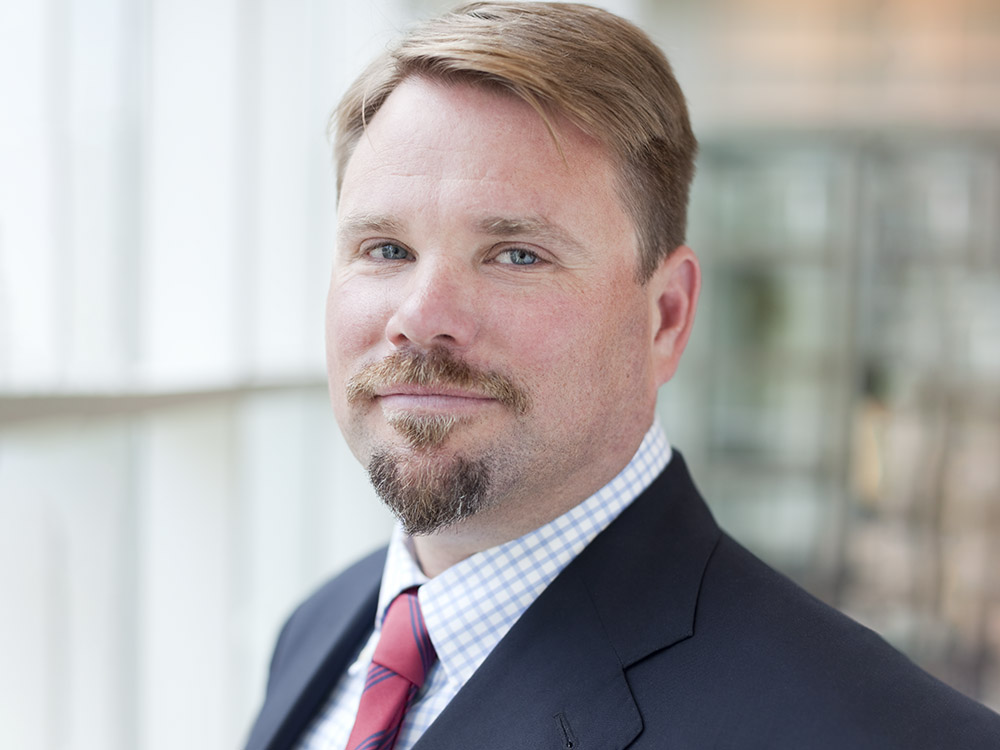 SCHREIBER: In the cities and submarkets that we're targeting, there are actually not enough high-quality Class A office buildings for the tenants because of limitations on speculative office development. Anticipating where those tenants will be going is really the key challenge for us.
PHILLIPS: Valuation levels and a potentially slowing economy where fundamentals somewhat dislocate from the capital markets.
What impact does ESG or responsible investing have on your investment decisions?
HILL: PGIM Real Estate imposes a robust and rigorous underwriting regimen, risk management evaluation and approval process—all of which drive all our investment decisions. Our process includes broad due diligence covering the quality of our investments, in addition to other issues such as environmental impact. We have a dedicated investment committee that reviews all proposed investments with a view toward sustainability.
Additionally, we have an ESG Steering Group, led by key internal stakeholders, and dedicated ESG working groups focused on specific aspects of responsible investing and sustainability. Working with our property managers at the asset level, we provide a checklist of suggestions and potential improvements, and we monitor ESG activities and best practices through an annual survey.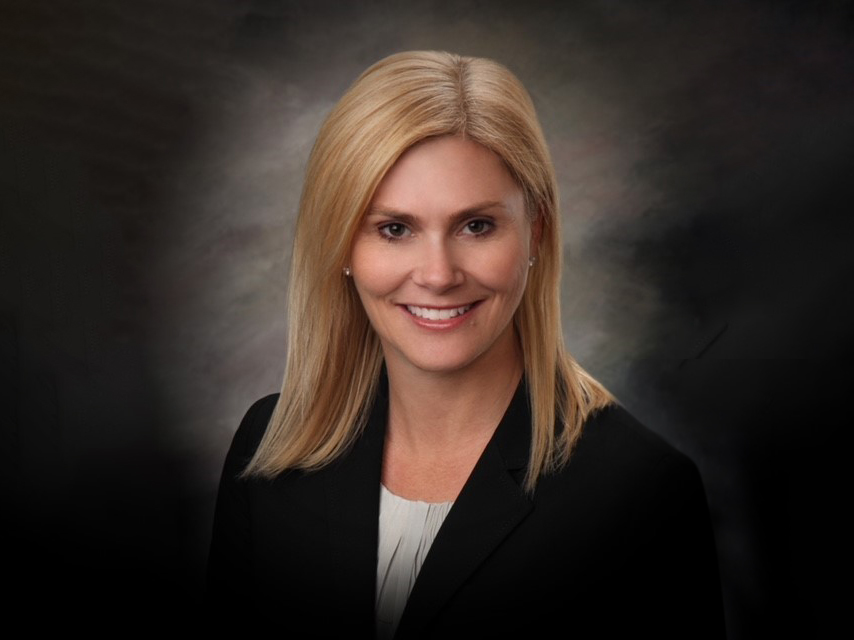 We also leverage cutting-edge technology to track and enhance sustainable practices at our properties. For example, we have a portfolio-wide Environmental Management System that identifies environmental performance outliers at more than 1,300 properties. Energy, water and waste are tracked within that online platform, as well as green building certifications, regulatory issues and improvement projects. The system allows for a comprehensive, comparative analysis of building and portfolio performance.
Earlier this year, we engaged a leading woman-owned, full-service sustainability consulting firm to support the management of our sustainability performance and refine, augment and implement corporate environmental programs. These initiatives are aimed toward improving building performance, in addition to the wellbeing of our building occupiers.
SCHREIBER: One area that we're really focused on is the workplace. We believe that companies locate in buildings that enhance their ability to attract and retain talented employees, so that working environment is really key whenever we're buying a building. Many times, we'll improve a building to provide elements for that workplace, whether it's natural light or an upgraded energy management system.
PHILLIPS: We are committed to ESG and have a robust program that includes the Jamestown Green sustainability initiative and the Jamestown Charitable Foundation, which supports various charitable organizations. We also consult with our in-house head of sustainability during the underwriting process and focus on ESG in our annual business plans at the asset and corporate level.
REAGEN: ESG is at the top of every real estate investor's mind; I see it becoming a critical input in our investment decisions going forward. For every asset at Nuveen Real Estate, we run each property through our climate risk assessment in order to determine and evaluate any potential risks. We also factor in how cities and states are introducing more resilient practices. Climate risks are not currently being priced into the market, and we have to be aware of how to operate in this environment.
To what extent does the use of proptech figure into your investment decision-making?
SCHREIBER: It's extremely important, not only for investors but also for our board of directors. We have a task force at KBS that is working with the largest real estate service providers to use advanced technology and to not only acquire properties that are wired correctly but to use the right wireless communication infrastructure and also to leverage advances in cloud-based leasing tools. Technology—whether it's our technology-related tenants or the facilities, the equipment, the tools we use for operating are just going to continue to evolve.
PHILLIPS: We are always looking for new and innovative ways to generate efficiencies in managing assets, supporting retail activity, engaging with our tenants, leasing space, and reducing friction. We've invested in and implemented several proptech solutions at our assets and hired a VP of technology who will focus on expanding our existing program.
REAGEN: Nuveen Real Estate recognizes that technological innovations will continue to impact the real estate market, and we factor their effect into our investment decisions and strategies. The biggest challenge is figuring out if the hype surrounding some of these innovations can actually be carried out and are practical additions. We have learned that tapping professionals outside of real estate that have technical skill sets and understand the underlying technologies is extremely valuable in driving proptech.
How will global events like trade issues, Brexit and a flattening yield curve shape your investment decisions?
SCHREIBER: We are exclusively focused on the U.S. … so various financial or political issues around the world are not our biggest challenge. We have tenants whose business is being damaged by the current tariffs on products from China, for example, so we've monitored that. We want our tenants to be successful. But it's not to the size that we think it will damage the overall performance of our portfolio.
PHILLIPS: We remain mindful of geopolitical risks and potential impacts. At its core, real estate is a local business, and local supply and demand dynamics drive the market.
REAGEN: The U.S.-China tariffs have not yet affected U.S. real estate, but should these tariffs last for several more years, we believe West Coast warehouse markets could be negatively affected while Gulf Coast and West Coast ports could be positively affected. The flattening of the yield is something we watch as a recessionary indicator.
You'll find more on this topic in the CPE-MHN 2019 Guide to Investing.