September 23, 2011
By Barbra Murray, Contributing Editor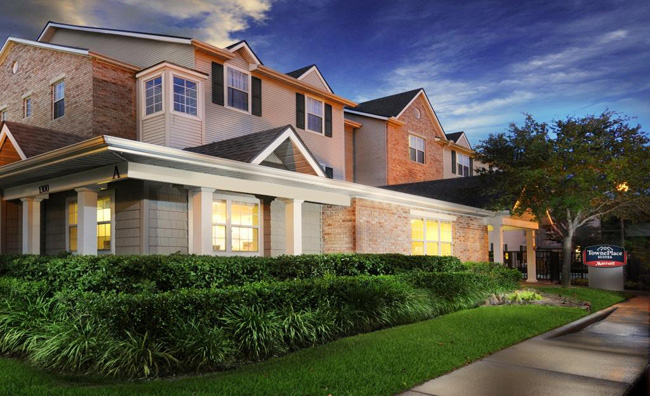 Inland American Lodging Advisor Inc. continues to reposition its portfolio with the disposition of five TownePlace Suites by Marriott hotels that it had owned since 2007. The company sold the group of assets for $30 million to GVM Hotel Partners, a joint venture involving affiliates of Gatehouse Capital, Varro Hospitality and the Muse Family Office.
Inland American Lodging relied on commercial real estate services firm Hodges Ward Elliott to market the hotels, all of which opened their doors between 1999 and 2001.
Four of the properties involved in the transaction are located in the Lone Star State. Those hotels include the 128-room TownePlace Suites Houston Northwest and the 94-room TownePlace Suites Houston Clearlake in the Houston area; the 127-room TownePlace Suites Austin Northwest in Austin; and the 94-room TownePlace Suites Bryan College Station near Texas A&M University in the Bryan-College Station metropolitan area of Central Texas. Rounding out the portfolio is the 128-room TownePlace Suites Birmingham Homewood in Birmingham, Ala.
Inland American Lodging is in the process of replacing its midscale and upper-midscale hotels with higher-end properties. "This transaction further illustrates our objective of continually improving the value of our portfolio through the disposition of non-strategic assets while remaining an active acquirer of upper upscale properties in premier markets," Marcel Verbaas, president and CEO of Inland American Lodging Advisor, said.
The company will apply proceeds from the sale of the TownePlace hotels towards the purchase of hotels that meet its property-class and location criteria.
For GVM — recently formed with the goal of amassing a portfolio of select-service, limited-service, and extended-stay premium-branded hotels — the transaction marks the joint venture's inaugural acquisition. "This acquisition falls directly in line with the stated goals of our venture: To purchase assets built in the last 10 years in solid Texas growth markets at a discount to their current replacement and by changes in management and/or additional capital investment, produce good year one yields," Marty Collins, founder of Gatehouse Capital, said.
Long-term numbers justify GVM's focus on core Texas metropolitan areas. According to a report released by PKF Hospitality Research in July, the forecasted average occupancy rate covering the period between 2009 and 2015 in Austin and Houston is a respective 66.3 percent and 62.8 percent, compared to the national average of 62 percent.