October 27, 2011
By Barbra Murray, Contributing Editor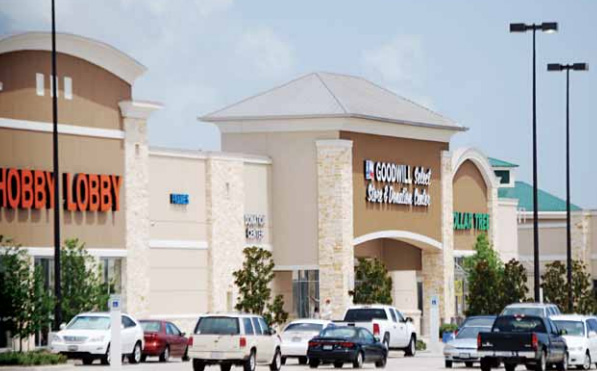 Inland American Real Estate Trust Inc. has added 710,000 square feet of retail space in metropolitan Houston to its holdings, courtesy of a $172 million deal. With Inland Real Estate Acquisitions Inc. acting on its behalf, Inland American snapped up the group of five shopping centers from NewQuest Properties.
The purchase constitutes more than just a major addition to Inland's portfolio in one of its core markets; four of the centers sit adjacent to or are on the same site of properties that were already under Inland American's ownership, thereby providing the enhancement of an existing footprint.
Two of the shopping centers, Victory Lakes Town Center and Bay Colony Town Center are located in League City. Lowe's and Best Buy are among the anchors at the 95 percent-leased, 367,000-square-foot Victory Lakes, which is the only property in the group that is not connected to an Inland-owned asset. At Bay Colony, 95 percent of the 121,000 square feet of space is spoken for, with such big names as Kohl's and Petco calling the property home.
In Houston, Inland picked up the fully leased Cy-Fair Town Center, an approximately 177,000-square-foot property featuring a tenant roster that has reached maximum capacity with the help of the likes of 24 Hour Fitness, and Cinemark. The second Houston acquisition is a pad at the 100,000-square-foot Antoine Town Center.
"The Texas market continues to demonstrate strength and resilience," Jeff Manno, vice president of asset management for Inland American HOLDCO, said. "These are well-located properties with excellent tenants that we believe will benefit from the stable Texas economy."
Inland American purchased the portfolio, which leaves it with 60 a total of 60 shopping centers in the Lone Star State, with financing obtained through Prudential Mortgage Capital Co.