Industrial Sector to Maintain Winning Streak in 2023
Despite economic headwinds, expansion will continue, though at a slower pace, according to CommercialEdge.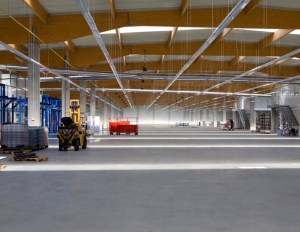 The industrial sector underwent major changes since the onset of the pandemic, reflected through radical shifts in demand, declining vacancy rates and record-breaking average sale prices, according to the latest CommercialEdge monthly industrial report. While economic volatility and uncertainty will likely lead to a slowdown in leasing activity and business expansions, all signs are pointing to a positive 2023 for the industry.
---
READ ALSO: Trends That Will Shape Industrial Real Estate in 2023
---
National in-place rents for industrial space continued to rise, averaging $7.03 per square foot at the end of December, the CommercialEdge report shows. Average rents increased by 630 basis points year-over-year and three cents month-over-month. Southern California markets continued to lead the country in terms of rent growth, with the Inland Empire (14.2 percent increase), Los Angeles (10.4 percent) and Orange County (7.3 percent) posting the most significant increases.
The national industrial vacancy rate was 3.9 percent at the end of 2022, a 10-basis-point increase from the previous month but up 180 basis points when compared to the same period in 2021. Vacancy rates were lowest in the Inland Empire (1.1 percent), Nashville (1.8 percent), Columbus (1.8 percent), Indianapolis (2.3 percent) and Los Angeles (2.4 percent).
Industrial deliveries set a record in 2022
As of December 2022, the under-construction pipeline featured 713 million square feet of industrial space, representing 4.0 percent of existing stock. Another 698.4 million square feet was in planning stages, pushing the rate to 7.9 percent of total stock. The largest pipelines on a percentage of stock basis were in Phoenix (18.3 percent, 55 million square feet), Dallas (7.5 percent, 64.2 million square feet) and Columbus (5.8 percent, 16.5 million square feet).
More than 450 million square feet was delivered throughout 2022, a record for new supply. Dallas led the way in this aspect, with 31.5 million square feet of industrial completions, followed by Indianapolis (24.8 million square feet), Chicago (23.4 million square feet) and Phoenix (21.3 million square feet). What's more, 25 of the 118 markets covered by CommercialEdge saw record levels of new supply added since 2000, including Phoenix, Savannah-Hilton Head (14.6 million square feet), Kansas City (11.7 million) and New Jersey (11.1 million).
Meanwhile, industrial sales volume throughout 2022 totaled $88.3 billion. Given an end-of-the-year lag in collecting industrial sales data, last year's completions will likely surpass 2021's total of $125.7 billion in transactions.
Read the full CommercialEdge report.