April 6, 2011
By Barbra Murray, Contributing Editor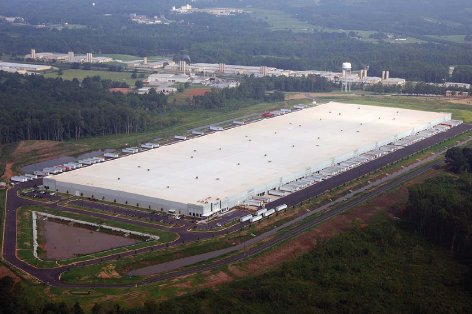 Industrial Income Trust Inc. has added a fully leased, 1.3 million-square-foot distribution to its rapidly growing portfolio with the acquisition of an Atlanta-area asset for $33.8 million. The transaction marks Industrial Income's fourth purchase this year.
Located at 1187 E. Hightower Trail about 45 miles outside of Atlanta, the facility sits within close proximity of I-20 and the Port of Savannah. The site can accommodate an expansion of as much as an additional 300,000 square feet. First Industrial Realty Trust Inc. developed the property in 2006 as a $38.6 million build-to-suit for Solo Cup, which sold the property to First Industrial in a $43 million sale-leaseback transaction. The disposable food service products manufacturer continues to lease 100 percent of the asset.
The Hightower transaction is the company's fourth acquisition of 2011. In March, it completed the $19.3 million purchase of a 235,000-square-foot distribution center in the Baltimore area, and the $20 million acquisition of a 400,000 square-foot warehouse in Tacoma, Wash. In January, the REIT bought another Baltimore-area property, an 824,000 square-foot distribution center in Hagerstown, Md., for $41.2 million. Industrial Income also closed the $25.7 million purchase of two industrial buildings totaling 575,000 square feet in Dallas, and the $10.7 million acquisition of a 247,000 square-foot warehouse in Tampa.
Industrial Come made its first purchase in June 2010, and with its latest acquisition, the REIT now owns 33 buildings totaling 7 million square feet across eight markets. Excluding one vacant property, the company's portfolio is 98.8 percent leased.