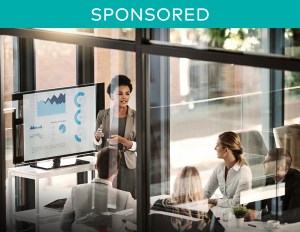 When you've worked in commercial real estate for many years, you develop a true appreciation for the cyclical nature of our business. How many times have we all been at an event where the panel of dedicated speakers prognosticate about "what inning we are in" or "when the music will stop."
In my travels across the globe representing SIOR's interests, I am asked these questions more than any other. While they are exceptional questions, we have seen firsthand over the past 18 months just how difficult it is to answer them with definitive accuracy. Throughout my career, I found a better question to ask is: 'What will you do to appropriately prepare for a changing market, no matter which direction it's headed?'
Real estate is filled with limitless opportunities for success. But only the savviest, most well prepared CRE specialists are able to take advantage of changing real estate cycles—upward or downward. Here are a few of the traits that I believe define the industry's best:
Capital Wins Every Time
When the economy is facing a downturn and the market starts to contract, the landlords, tenants, and real estate brokers who seize significant market share can do so because they have more capital set aside than their competitors. Those reserves allow them to reinvest while the competitive landscape is shrinking and create a path for expanded investment in real estate, people, and associated drivers like marketing and public relations.
Sound Planning Leads Everything
It is astonishing how often I encounter businesses and brokers who don't have a structured plan, which puts them at a significant disadvantage. This is where a forward-thinking strategy begins. It's where you not only find the opportunities to establish those critical capital reserves, but determine how you can use them. Business plans challenge our thinking, but just as importantly, provide the framework to fight through the downturns and thrive in a rising market. Luck, or the element of chance, won't help you achieve success, but a well thought out business plan can.
Reinvention
"Quick and nimble" has become the new catch phrase for our industry, but not everyone has figured out what that actually looks like. Make sure you are taking the steps to build a dedicated team who understands that the work you are currently doing may require a unique approach. SIOR is proudly celebrating its 80th anniversary this year, but we are also honoring our past through a brazen reinvention of SIOR's future; not accepting anything less than excellence for who we are and the role we will play moving forward.
The Customer Service Journey
As simple as this might sound, your customer or client experience will be what sustains you during any shift in market dynamics. In down times, people are looking for solutions to real problems. In thriving environments, people are seeking growth opportunities. How does that corporation, tenant, employee, or partner view the relationship they share with you? We all know what a good or bad customer service experience looks like. Take care of your clients today so they have the confidence you will take care of them tomorrow.
Looking Ahead
Though I said forecasting the industry's future can be ill-advised, I do have some thoughts on what may lie ahead. The good news is that the industrial and office markets appear to be in very good shape, albeit for different reasons. Industrial is thriving through e-commerce and shifting consumer demand. Office is being forced to adapt and, in that theme, I have always felt great things come through innovation and creative thinking. I remain optimistic that the next few years will continue on that robust growth curve.
Whenever the next major market shift occurs, and regardless of the cause, I can assure you that the companies and real estate professionals dominating tomorrow's landscape will be the ones who are constantly challenging the status quo and proactively building their next plan for success.
I am incredibly proud to say that SIOR is a model of this mindset and has already begun to develop the foundation and plan for a very bright future. We fully recognize how fast the world is changing around us and are taking bold, transformative steps to unveil an entirely new look, feel, and focus—while holding on to our key principles of integrity and high performance, and daring to become so much more.
The same opportunity is available to anyone who desires similar results, but it takes time and a relentless desire to drive meaningful change. Start today. You won't regret it.
To learn more about becoming an SIOR or to find an SIOR near you, visit www.sior.com.
About the Author
Robert Thornburgh, SIOR, CCIM, CPM, FRICS, is SIOR's Chief Executive Officer. He is responsible for the management of the Society's business and executing the directives set by the SIOR Board of Directors. A long-standing commercial real estate specialist and trailblazer based out of Los Angeles, California, Thornburgh brings more than 25 years of exemplary industry knowledge and leadership experience, with a strong focus on integrity and a transformational, service-oriented style of management.