November 29, 2011
By Suzann D. Silverman, Editor-in-Chief
This year during the 2011 Convention & Marketplace, the Commercial Real Estate Women Network honored five women for extraordinary leadership contributions to the industry. Representing a variety of disciplines, these winners of the Impact Awards—and the top honor, the Achievement of Excellence Award—have orchestrated complex deals as pioneers, negotiators and mediators, while at the same time supporting colleagues and mentoring future leaders. Following is a video featuring their insights into leadership and business success, as well as an extended version of the write-ups on their experiences that first appeared in the November 2011 issue of Commercial Property Executive. For more on the awards themselves, log on to crewnetwork.org.
CPE TV Features: Interviews with the Award Winners

Achievement of Excellence Award/Entrepreneurial Spirit Award
Pamela Bundy Foster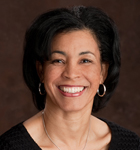 President & CEO
Bundy Development Corp.
Pamela Bundy Foster did not set out to become a real estate developer, let alone partner on major mixed-use projects throughout Washington, D.C. But long before she founded her development company, she knew she never wanted to work for someone else.
Initially planning to become a psychologist, Foster realized it was not for her while doing doctoral work. The Hustle, Va., native instead went to work for 7-Eleven and then Pepsico as a district manager before realizing she had to take yet another direction.
Jobless but financially sound, having recently reorganized her priorities, she took a sales class and discovered real estate. "I knew I didn't want real estate sales," she said, so she became an appraiser. A client group with a mid-'90s approach to the Washington market gave her the idea of buying homes inexpensively, then building or renovating and selling them. Between 1995 and 1999, she averaged 10 to 12 houses per year, developing a blueprint for her company and incorporating as Pamela Bundy & Associates in 1996. She did not know much about development at the outset, but growing up in the lumber business had given her a sense of it and she hired people to fill the gaps in her own expertise. "I just wasn't scared," she said. "I was willing to learn the hard way, willing to get people to train me, to learn on the job."
In 1999, she landed her first big deal, assembling a block of properties in Washington's emerging Logan Circle submarket to develop The Castle, a $3.1 million, 13,000-square-foot condominium property, using ingenuity to win an audience with a tough property owner and distinguish herself. Bundy followed that project the next year with a second Logan Circle project, The Icon, a $5.2 million property that totaled 26,000 square feet. "I'm willing to explore neighborhoods other people wouldn't," she explained, naming NoMa as another early focus.
Those projects led to bigger deals, as developers like Lowe Enterprises, The JBG Cos. and Hines began inviting her to bring her condominium expertise to their mixed-use projects. Foster, however, had other plans. Though developers often wanted her to partner only on the condo portion of a project, "my business instincts tell me never to do that," she declared. Instead, she insisted on a pari passu partnership, teaming with Hines on the $950 million CityCenterDC and Lowe Enterprises on the $220 million City Vista project. Another recent win: a five-year indefinite delivery/indefinite quantity construction management contract for the District of Columbia.
Goals: Build a diversified real estate company, become an advisor in the company, develop staff members so they can take on more responsibility. "I'm clearly in the line of mentoring young talent—I see that as my biggest opportunity."
Greatest Challenges: Raising equity. Aligning principles or base values with people who invest in projects. "Deals work when everybody wins." Her philosophy: If everyone doesn't win, I don't want to do the deal.
Secrets to Her Success: A risk taker, not too afraid of anything. "And I don't think I approach real estate in the traditional way." Always prepared to walk away from deals, believes you should always have an option and be able to say, "Thanks, but no thanks."
Best Advice Received: Take your moment to cry, then get up and move on—and that doesn't make you less of a businessperson. Never, never give up on yourself.
Lessons Learned: Be prepared to walk away from deals. She didn't have to model herself after large development firms to be successful.
Advice to Women: Don't be afraid to articulate your softer female views. "I don't think I did enough of this."
Advice to Others in General: Do something each day that makes you scared. "I challenge myself every day." Don't be afraid to bring different perspective to the table.

Career Advancement for Women Award (Shared)
Char Fortune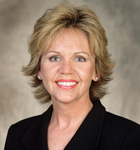 Managing Director, Corporate Services
Grubb & Ellis Co.
Char Fortune has had plenty of experience as a leader in the real estate service business. Her 15 years in senior positions have included five years heading agency leasing and then corporate services groups for Trammell Crow Co. and six years running Southeast corporate services for Grubb & Ellis Co. Given these credentials, it should come as no surprise that she would launch a successful leadership program for CREW Atlanta that has graduated seven classes in the past 10 years.
"Women are smart and can do really well in this business, but there's not a great critical mass and it's hard to find people who are like you who can help you," Fortune said in explaining the thinking behind the program's creation. She and one-time colleague Lee Eastwood came up with the idea as a means to involve more CREW members in leadership, modeling Leadership CREW on comparable business programs. The year-long schedule is designed to enhance self-knowledge as a route to personal and professional advancement.
Last year, Fortune stepped back in to refocus the program. Working with Eastwood's business partner, Christine Gorham, she introduced a personal strategic plan that helped attendees better shape their own strategies and goals.
Fortune broke into the real estate business right out of the starting gate. Graduating from West Virginia University with a degree in journalism, she went to work as a receptionist for a real estate developer and contractor in Raleigh. Knowing she aspired to do more, her boss gave her leasing responsibility for an office building and a retail strip center. During her 30-year career, she has been recruited to Cushman & Wakefield Inc., Beacon Properties Corp. and ARES Inc., with a stop at Internet service provider IntelliSpace Atlanta Inc. "My objective wherever I go is to make a difference, to move the needle," she observed, adding, "You get back what you give out."
Goals: "My objective wherever I go is to make a difference, to move the needle."
Greatest Challenges: Competing for equal stature with men in the real estate industry.
Secrets to Her Success: Always behaving as professionally as possible, always learning, always taking the high road, and giving back: "I'm always on that list of people to call." Being a good listener and asking the right questions to learn about people and win them over.
Best Advice Received: If you don't have anything smart to say, don't say anything at all (mother).
Advice to Others: "You get back what you give out," and your reputation is critical, so give your very best effort and always do the right thing. Plus, there are a lot of smart people out there—it's how you set yourself apart that counts.

Lee Eastwood

President
Eastwood Real Estate Services L.L.C.
Healthcare real estate is attracting quite a following these days, but for Lee Eastwood it was a natural fit. A doctor's daughter, she started her real estate career in 1978 by leasing office buildings, but her focus took a turn in 1989, when Kaiser Permanente sought to open its first location in Atlanta. She was then working for Faison and representing the Lakeside Office Park, where she saw an open space as ideal for the healthcare provider. It took nine months, but she got the lease signed.
That deal led to others and ultimately a full-time focus on healthcare overseeing Cousins Properties' 1 million-square-foot medical office building portfolio. After four years in that capacity, she started her own company. With Taylor & Mathis, Faison (bought by Trammell Crow Co.) and ARES Inc. on her resume, "there wasn't anybody else I wanted to work for," she explained. Furthermore, she was receiving inquiries from the tenant side.
To date, Eastwood has leased about 5 million square feet, representing both tenants and landlords, including Emory Healthcare, Grady Health System, Kaiser, Northside Hospital System and Saint Joseph's Hospital. Last year, she brought in a partner: Christine Gorham, a 21-year veteran of medical operations.
Eastwood discovered real estate through a temporary job pursuing leads for a broker, earning a real estate license to do so. When she showed a client space at Perimeter Center, she wound up with a job offer from Taylor & Mathis.
Eastwood taught herself the business but has played an active role in helping other women progress in real estate. While head of the CREW Atlanta leadership committee, charged with trying to involve more members in Leadership Buckhead activities, she and one-time boss Char Fortune instead founded a new program, Leadership CREW, which launched in January 2000 with a class of 21 women and has since graduated six more classes.
Goals: Keep on working to make clients happy. Write a book about medical office leasing and give seminars on the topic. Continue to expand her business.
Greatest Challenges: In the early days, sexual harassment and wage disparity.
Best Advice Received: Fake it 'til you make it (Annette Meyer, former CREW Atlanta president). People love to talk about themselves (mother). If you get, give; if you learn, teach (Maya Angelou).
Advice to Others: Your reputation is all you have; do whatever is necessary to keep it. It is not what you know but who you know; seek out those who can teach you and will support you. You have to be nice to people, work hard and put your ego aside.

Economic Improvement Award
Irene MacDougall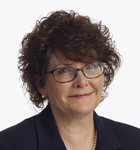 Partner
Tucker Ellis & West L.L.P.
Reaching an agreement on financing a 24-acre mixed-use project is no easy task, especially when it involves more than 33 public and private lenders. But Irene MacDougall achieved just that between 2007 and 2010 while coordinating the financing on the Flats East Bank project in Cleveland. "It was really very much a balancing act," she recalled.
MacDougall brings a rare combination of skills to her focus on real estate and finance law. While she has learned finance on the job, she acquired her interest in real estate early on. The daughter of a civil engineer, she spent Sundays while growing up going on house tours, and she worked part time for a title agency while earning a political science degree and starting law studies at Case Western Reserve University.
A partner in Tucker Ellis & West L.L.P.'s Cleveland office for four and a half years, MacDougall took on a considerable challenge with the Flats East Bank project, a partnership of the Wolstein family and Fairmount Properties. Financing was scheduled to close in December 2008 but stalled when the capital markets collapsed; it included a collateral sharing arrangement among  multiple public lenders and a tax increment financing district that underwent repeated revisions, with 19 versions of the TIF document alone and some 30 versions of the collateral agreement for disbursement for development.
But MacDougall thrives on such complex deals. She also worked on financing for the expansion of the Louis Stokes Cleveland Department of Veterans Affairs Medical Center, which closed at the end of 2009.
MacDougall, the mother of four, including triplets, likes deals where she needs to align entities' priorities and individuals' personalities rather than the traditional attorney's role of holding the line for the client. "I'm able to bridge the gap for everyone (on large, complex transactions and) bring some more cooperative spirit," she observed.
Goals: Continue to work on more complex public-private developments, which provide a necessary synergy.
Greatest Challenges: As a woman, being taken seriously in business: There aren't many women in the position of running projects, "pulling it all together."
Secrets to Her Success: Treating everyone with respect.
Best Advice Received: "You have to be your own nurturing parent" (former partner).
Advice to Others: We all succeed when we work together, and that's easier said than done.

Member-to-Member Business Award
Cindy Wolfe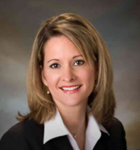 Executive Vice President
Bank of the Ozarks
Despite the recession, Cindy Wolfe has kept busy—and has made sure fellow CREW Charlotte members have, too. When she provided construction financing on a 300-unit apartment complex in Greensboro, N.C., her mortgage broker and lender's counsel were CREW associates. Her 40-odd distressed property deals have provided work for CREW-affiliated attorneys. And when her expanding team moved into new office space, she turned to fellow CREW members for office furniture, interior design and signage. With a new office on the way, CREW members will have the opportunity to bid on more work.
Wolfe returned to Charlotte to open a loan production office there for Bank of the Ozarks in 2001 and in the ensuing decade has added three other lenders and two loan assistants, increasing business and establishing a name in the commercial real estate market. The office move was an interim step while the bank builds a new, 10,000-square-foot property. A new branch business will further expand the bank; it acquired Woodlands Bank's assets from the FDIC last year.
Wolfe expects to have plenty more work for her CREW colleagues, thanks to her philosophy to "live and breathe" her job—which she says does not prevent a balanced life. The mother of two boys is on the board of her district Girl Scout council and chair of the property committee, on the alumni board of Queens University of Charlotte, and active with the Charlotte Rotary and CREW Charlotte, for which she was president in 2009.
Wolfe got her start in information technology and project management at First Union Bank in Little Rock, Ark., in 1988. In the mid-'90s, she returned to school to study banking, then entered real estate finance with Boatmen's Bank, now part of Bank of America. In 1998, she landed at Bank of the Ozarks. Now she just hopes for more market challenges. "That's when you really make a name for yourself," she said.
Goals: To be the best bank in Charlotte.
Greatest Challenges: This economy and the competition for deals: "It's challenging to compete for deals, and it's what I love about my job."
Secrets to Her Success: Never having a delineation between work hours and off hours (while at the same time having a life and a family).
Best Advice Received: You need to live it and breathe it to be successful (Jean Arehart, director with Bank of the Ozarks).
Advice to Others: "You just have to live and breathe it." Also, get every piece of education you can, get a CCIM designation, then just get out there and learn and do as much as you can and meet everybody you can. And always take the most difficult deals—particularly the ones on which other people have fumbled the ball.