By Keith Loria, Contributing Editor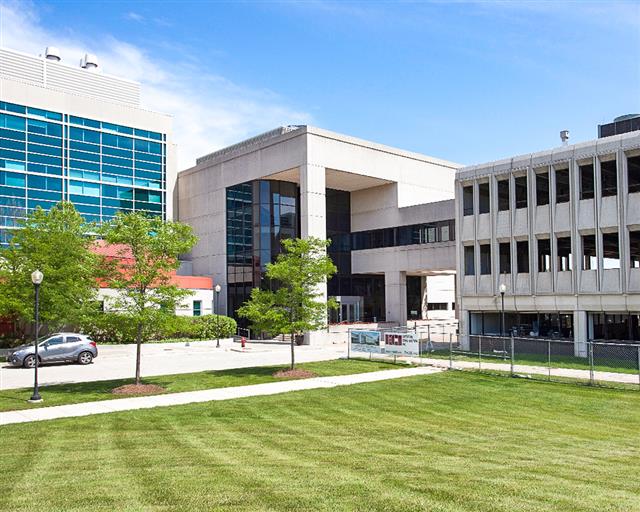 Chicago—An affiliate of American Landmark Properties has acquired the Illinois Science & Technology Park, a bioscience, pharmaceutical and nanotechnology office campus in Skokie, Ill., from Forest City Realty Trust Inc., for $77 million.
"We're pleased to complete this sale, which continues the execution of our strategy to focus our portfolio on our major core markets," David LaRue, Forest City's president & CEO, said in a prepared release.
Located at 4901 Searle Parkway, the Illinois Science & Technology Park is a multi-building, life-science campus with approximately 533,000 square feet of existing office/lab space.
Tenants include Astellas Pharma Global Development Inc., Charles River Laboratories, Cures Within Reach, Exicure, Lanzatech and Northshore University Health Systems.
"The Illinois Science & Technology Park represents a rare opportunity to acquire one of Chicago's premiere life science and technology campuses," John Roeser, American Landmark's executive vice president, said in prepared remarks. "The three existing fully renovated lab and office buildings are currently 86 percent leased to leading domestic and multinational life science, energy and nanotech companies."
The property is close to Northwestern University and is a stop on the Skokie SWIFT line.
American Landmark said possible development options include a 500,000-square-foot residential and retail project along Oakton Street and plans include up to 1.3 million square feet of new office and lab facilities.
Since its inception, the Illinois Science & Technology Park has added more than 1,300 jobs to the local area.
Forest City originally acquired the park, which was previously a single-user pharmaceutical research campus, in 2005. The sale is expected to generate net proceeds to the company of nearly $16 million.
Image courtesy of Yardi Matrix