June 20, 2011
By Allison Landa, News Editor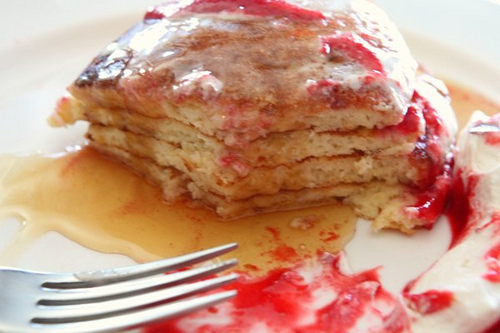 The International House of Pancakes chain is expanding to the Middle East. Owner DineEquity Inc. announced that IHOP has signed a multi-restaurant franchise agreement for the development of 40 new restaurants in Kuwait, Saudi Arabia, Jordan, Lebanon, Qatar, the United Arab Emirates, Oman, Bahrain and Egypt.
This marks the first expansion of the chain outside North America and is the largest international development deal in the brand's history. The restaurants will start opening over the next 12 months, with openings slated to continue over the next 5 years.
According to DineEquity chairman & CEO Julia Stewart, the agreement illustrates a commitment to grow the business and expand beyond traditional markets. She added that the firm plans to make IHOP a destination of choice throughout the Middle East.
Historically, IHOP has focused on North America, with restaurants located throughout the U.S., Canada and Mexico. However, recent international development has seen the brand expand to Puerto Rico, the U.S. Virgin Islands and Guatemala, with plans to open between 55 and 65 new restaurants this year.