By Adina Marcut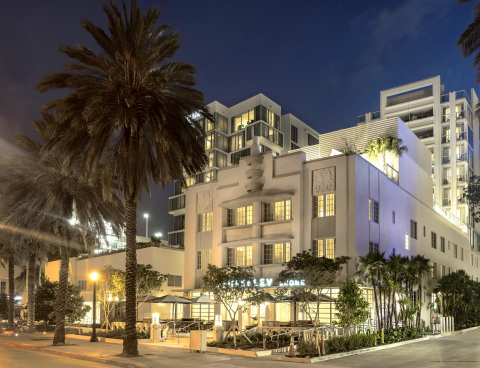 Iberostar Hotels & Resorts has opened Iberostar Berkeley, a 96-key hotel located in Miami Beach. The opening of the four-star property followed the $43 million redevelopment of the Barkley Shore Hotel, an historic Art Deco building built in 1940.  
Iberostar Berkeley marks the second U.S. property for the Spanish chain and 36th in the Americas, following the opening a 205-key four-star boutique hotel at 70 Park Ave., in Midtown Manhattan.
The firm is aiming to expand its urban collection of properties with 15 hotels over the next three years, including properties in such cities as Budapest, Barcelona, Lisbon, Lima and Havana.
Beachside location
Located at 1610 Collins Ave., Iberostar Berkeley property is steps away from the beach. "We are thrilled to launch the IBEROSTAR Berkeley in South Beach, one of the hottest spots in the world. Its pristine beaches, vibrant culture and perfect weather, combined with our excellent customer service and amenities, make it the ideal dwelling option in the area," Enric Noguer, IBEROSTAR managing director for the Americas, said in a statement.
Beside the 96  guestrooms, Iberostar Berkeley features 20 premier rooms with balconies, a sun deck and a restaurant BLT Steak for breakfast, lunch and dinner. The pet-friendly hotel features amenities such as:
fully-equipped fitness center
heated pool and deck with lounge area on the fourth floor
24-hour room service
beach club with towels, chairs and umbrellas
full housekeeping with turndown service
free Wi-Fi
"This second IBEROSTAR hotel in the United States is proof of our commitment to this market, where we strive to serve international, as well as national tourists, and to connect with the local community and its cultural heritage," Noguer continued.
Images courtesy of Iberostar Berkeley