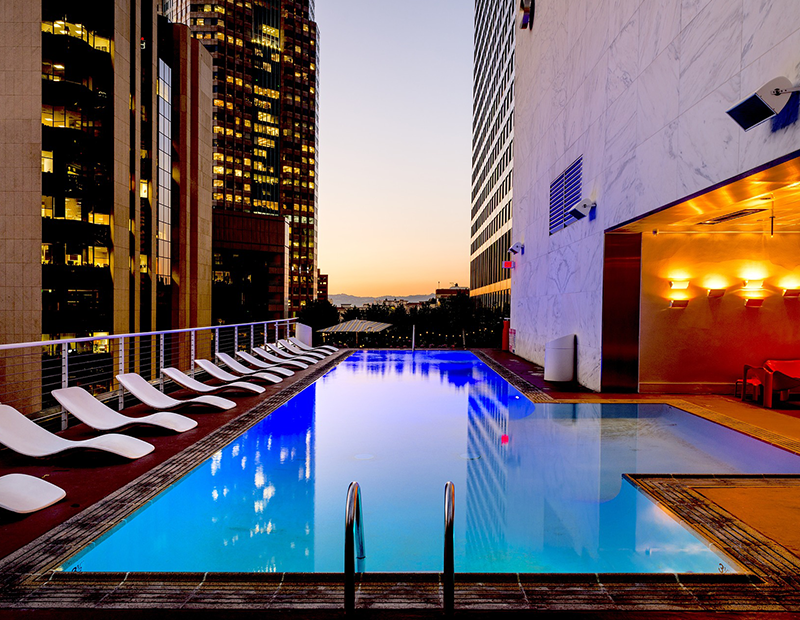 Hyatt Hotels Corp. has announced the expansion of its Hyatt Centric brand portfolio through the development of new facilities in downtown Memphis and Nashville, Tenn., as well as in downtown Austin, Texas. Currently, the Hyatt Centric brand has 26 properties across 11 countries, including Chile, France, India, Japan, Spain and more.
In Memphis, the company will build a 227-key Hyatt Centric Beale Street through a joint venture between affiliates of Hyatt and Carlisle Hotels Inc. The hotel will be developed within Carlisle's One Beale Street mixed-use project, a $225 million development that started construction in early 2019. Hyatt Centric Beale Street Memphis will feature a rooftop lounge, ground floor lobby with restaurant, bar and fitness center.
In addition, the hotel will have an open-air courtyard with an outdoor swimming pool and fire pit, as well as 14,000 square feet of meeting and event space located within the historic William C. Ellis & Sons Ironworks and Machine Shop. Construction is slated to start in the second quarter of 2019, with the opening date anticipated for the end of 2020. Local design house HBG Design handles the project.
Close to culture
In Nashville, the company will build Hyatt Centric Downtown Nashville in partnership with local firm C.B. Ragland Co.. The 252-room property will be located within Nashville's entertainment district, one block from Ascend Amphitheater, three blocks south of the city's lower Broadway and four blocks from Bridgestone Arena and Nissan Stadium. The Schermerhorn Symphony Center, Tennessee Performing Arts Center and the Ryman Auditorium are within walking distance. The new hotel will feature a restaurant, bar, amenity deck with rooftop pool, 4,500 square feet of meeting and event space and 4,000 square feet of leasable retail space. Hyatt will handle the hotel's operations and anticipates the hotel to open in the second quarter of 2021.
"Hyatt looks for locations that are consistent with its objective to grow in strategically diverse destinations where our guests want us to be. These dynamic, historic cities certainly accomplish that goal, and great developers like Carlisle and C.B. Ragland will help make our Memphis and Nashville projects even more special," Stephen Kallaher, vice president of corporate development at Hyatt, said in a prepared statement.
In Austin, Hyatt will build a 233-key facility on Congress Street, near the State of Texas capitol building. Hyatt will own the property estimated to open in mid-2020.