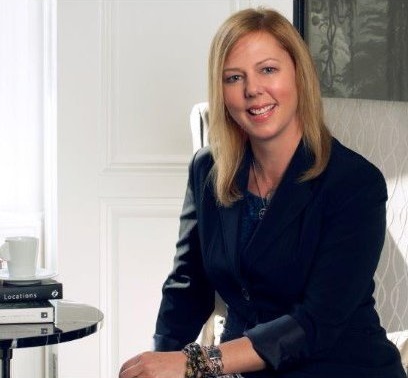 Atlanta—Georgia-based Hospitality Ventures Management Group (HVMG) recently announced the recruitment of Susan Weigel Guimbellot as vice president of revenue management & channel strategy.
Prior to her HVMG position, Guimbellot served as VP of revenue management & distribution with the Denihan Hospitality Group. Before her almost three years with Denihan, she spent more than a decade working for American Airlines and Delta Airlines, plus an additional eight years with Starwood Hotels and Resorts as vice president of channel intelligence and as senior director of distribution strategy & metrics.
Outlining the fine points of Guimbellot's track record, Robert Cole, president & CEO of HVMG, said in prepared statements: "Susan has enjoyed great success maximizing revenue for some of the world's most renowned, international hospitality and travel companies. (…) Her expertise ranges from luxury to select-service and from the world's most highly regarded brands to independent, boutique hotels. Targeted marketing, using cutting edge technology and tools, will further differentiate our properties and allow us to balance occupancy and room rate to achieve superior RevPAR."
Based in Atlanta, Hospitality Ventures Management Group is a privately owned hotel investment and management group that currently operates 31 hotels in 15 states. HVMG's portfolio includes the development, ownership, and operation of boutique and independent hotels and resorts, as well as full-service and extended-stay properties under major brands, including Hilton, Marriott, and Hyatt.
Photo via LinkedIn