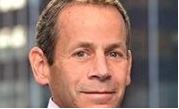 Barry Polen is part of Hunt Mortgage Group's team following his appointment to the position of Managing Director, Capital Markets. The new hire is set to increase the commercial real estate financing provider's presence in capital markets and commercial lending activities.
Following a stint as Managing Director with Guggenheim Securities in New York where he headed the Commercial Real Estate Debt trading desk, Polen moves to HMG's New York office, and will work under Senior Managing Director Jon Trauben. Before his time with Guggenheim, he was the head of CMBS Capital Markets as a Managing Director with Credit Suisse, where he worked for almost a decade. According to Trauben, Polen is "well known in the industry and has an impressive track record of success." Holding a B.A. in Business Administration, the veteran has three decades of experience in the industry.
A University of Massachusetts-Amherst alumn, Polen is also a Certified Public Accountant that has also completed stints with Donaldson, Lufkin & Jenrette as a Vice President and CMBS Bond Structurer, as well as Morgan Stanley, and Ernst & Whinney.