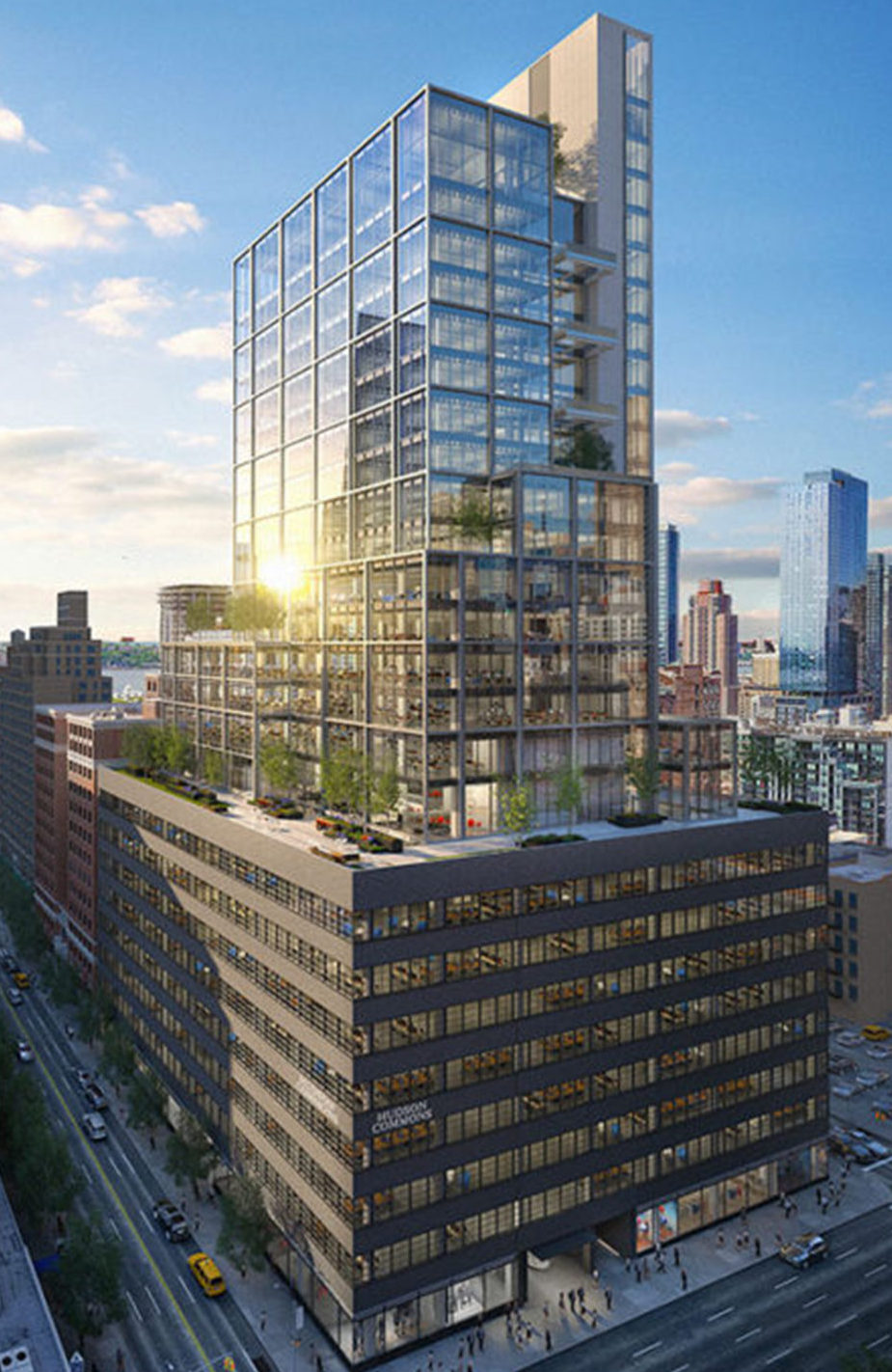 Hudson Commons, Cove Property Group's 25-story creative office property nearing completion in Manhattan's Hudson Yards area, is now 65 percent leased. Brevet Capital Management, a specialty finance institutional investment manager, is taking 16,178 square feet at the 441 Ninth Ave. property and will move from The Helmsley Building at 230 Park Ave. by the end of the year.
Brevet will be leasing the entire 20th floor that will feature 14-foot slab heights, exposed castellated structural beams, a nearly column-free workspace, views of Midtown and Lower Manhattan and an outdoor terrace. Brevet CEO Doug Monticciolo noted in a prepared statement that the firm was attracted to the building's open floor plan, abundant light and air, and industrial details.
---
READ ALSO: Manhattan's First Signs of Slowing Momentum
---
Cove, which purchased the property in partnership with The Baupost Group in December 2016, has been redeveloping and repurposing the former eight-story Emblem Health warehouse. The company is adding a new 17-story overbuild aiming to attract a modern tenant base.
The building will be Wired Score Platinum and will offer executive parking, premium bike storage, showers and a tenant lounge. Other amenities include a dedicated building concierge and app-based platform to manage conference room reservations and other services.
With the signing of Brevet, the 700,000-square-foot property has 213,000 rentable square feet of office space available in the newly constructed tower floors. Available spaces range from 16,000 to 23,000 square feet and feature private terraces on nearly every floor.
Previous leases
In February, rideshare company Lyft signed a lease for 100,638 square feet at the building. Peloton inked a 312,000-square-foot lease in November 2018. The cycling equipment and technology company is the anchor tenant, taking floors four through 10 and a 13,000-square-foot space in the basement.
The CBRE team of Stephen Siegel, Evan Haskell, Paul Haskin, James Ackerson and Ben Joseph are the exclusive office leasing agents for the property. Brevet was represented in the lease transaction by Ben Friedland, Silvio Petriello and Sam Spillane, also from CBRE.