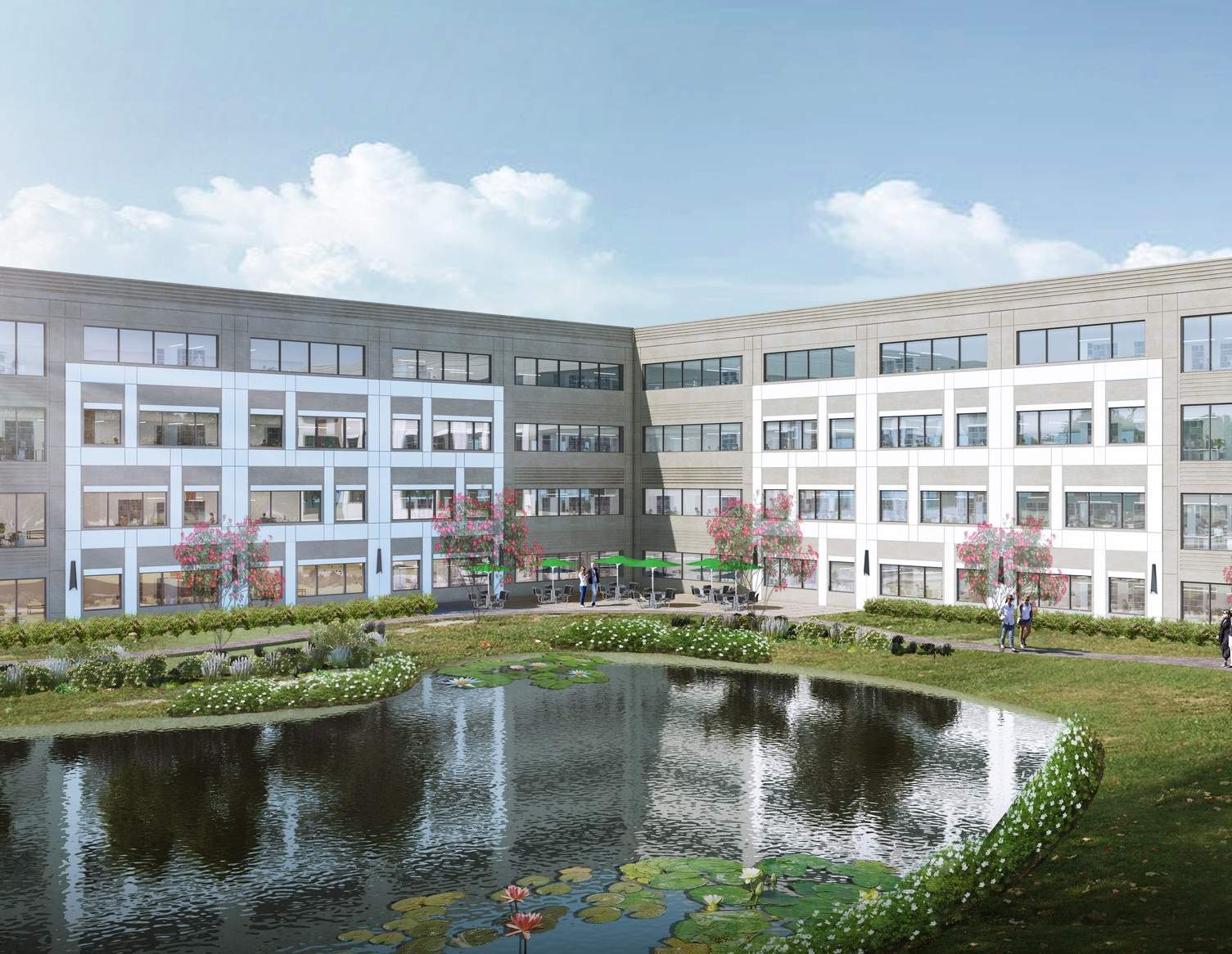 The Howard Hughes Corp. will develop a Class A office building for Alight Solutions near Houston in The Woodlands. Alight, a technology-enabled health, wealth and human capital management solutions provider, will occupy the 180,000-square-foot property under a long-term lease agreement.
HHC will erect Alight's new four-story office building at 8770 New Trails Drive within The Woodlands' Research Forest technology corridor. The build-to-suit deal paves the way for Alight's relocation from its current home at 9500 Lakeside Blvd., which is also located within the Research Forest.
HHC relied on Robert Parsley, Norm Munoz and Jillian Frederick of Colliers International for representation. Ronnie Deyo and David Bale of JLL represented the tenant. Alight's new office building is on schedule to reach completion by spring 2020.
High demand in The Woodlands
The office market is thriving in The Woodlands, a 28,000-acre master-planned community that launched in 1974, with Class A assets performing particularly well. According to a report by Colliers, Class A properties recorded an average vacancy rate of 8 percent in the first quarter of 2019 and positive absorption totaled approximately 396,200 square feet.
"Because we are partially insulated from market downturns in our (master-planned communities) as a result of the controls we maintain and the high quality of our small cities, The Woodlands office market has held up much better than the general Houston market during the oil downturn," Grant Herlitz, president of The Howard Hughes Corp., said during the company's fourth quarter 2019 earnings conference call on February 28, 2019.
HHC controls more than 2.4 million square feet of office space in The Woodlands. At the time of the company's conference call, the portfolio was 93 percent leased, and its largest available contiguous space was just under 13,300 square feet. With additional acreage under its ownership in The Woodlands, HHC has the potential to develop at least five additional Class A office buildings totaling 200,000 to 500,000 square feet over the next 10 years, as noted in the company's March 2019 investor presentation.