By Jonathan Morris,
Managing Director, Jones Lang LaSalle Inc.'s Capital Markets Group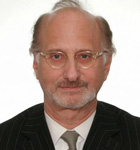 The federal government, principally the U.S. Department of Defense, has shifted into gear to reduce its use of office space in the Washington, D.C., metropolitan area. The Base Realignment and Closure initiative, or BRAC, has two components: 1) Realignment; and 2) Closure. Over the past 20 years, much of the closure element was put in place with various military commands being centralized in certain locations such as Ft. Meade in Maryland; Ft. Belvoir in Virginia and several significant commands in Huntsville, Ala.
The loss of DoD tenancy is being felt mainly in two close-in northern Virginia suburban markets of D.C.: the Crystal City market, located directly across from Ronald Reagan National Airport near the Pentagon, is losing the largest share, but Rosslyn, just over Key Bridge from Georgetown, is also losing some tenancy.
The largest single owner of office space in those two markets, by a wide margin, is Vornado Realty Trust. Through its acquisition of The Charles E. Smith Commercial Realty portfolio, Vornado gained nearly 7 million feet of office space in northern Virginia along with buildings in Rosslyn and D.C. The acquisition was both accretive to VNO and provided a tremendous level of reliable cash flow for many years since the deal was made. It is the Crystal City buildings, and possibly tenancy in Rosslyn portfolio, that will feel the effect of BRAC.
Several other non-REIT landlords in Crystal City are seeing a reduction in DoD tenancy and planning to prep their buildings for private-sector tenancy, which is a costly proposition. Many do not have the deep pockets, or access to capital, the way that public REITs enjoy. Remember, a large office REIT may suffer a setback in one or even a handful of buildings. But with a large portfolio of possibly hundreds of buildings, it will have less of an impact than it would to a private owner whose entire portfolio is affected.
Boston Properties boasts more than a 10 million-square-foot portfolio in the D.C. metropolitan area, focused mainly in the Downtown area. The company owns premier office buildings that have been developed, ground-up, by the REIT. While the federal government comprises a significant amount of the office space in Boston Properties' Washington portfolio, much of that use is with federal agencies other than the Department of Defense, such as the Department of Justice. The balance of their portfolio tenancy is traditional Washington's three A's: attorneys, accountants and associations.
A bright spot: Corporate Office Properties Trust may actually benefit from BRAC. A year ago, COP signaled a change in its investment philosophy and focused on locations that were the centralized locations for a significant amount of government, and in particular, DoD, activity: Ft. Meade, Ft. Belvoir and even Huntsville, Ala. Through COP's development of large scale new office buildings just outside the security gates of these command locations, COP has picked up tenancy from both the government itself and contractors doing work for DoD agencies that must be near those agency's contracting officers. While it was a departure from its core competency, COP's new investment strategy is directly in the path of additional requirements for office space based upon the latest BRAC pronouncements.
The Transportation Security Administration is getting ready to shop its large lease spanning two buildings owned by Brookfield in Pentagon City, which is located between Crystal City and the Pentagon itself.  Since TSA is part of the Department of Homeland Security and not DoD, this lease competition is not due to BRAC, but comes at virtually the same time. TSA has fewer than two years remaining on the lease — in buildings previously developed and owned by MCI — which are located very conveniently near Reagan National Airport. Given the vacancy created by BRAC in nearby office buildings, TSA may have an opportunity to reduce its occupancy costs if a BRAC affected owner decides to compete aggressively for what could be 500,000 square feet of government tenancy; in this environment, securing DHS would be a major coup.
The overall chill felt by the Washington, D.C., commercial real estate market is palpable. The question of whether this is a finite event or part of a continuum remains to be answered. Uncertainty regarding the largest single user of office space near the Pentagon and the tenancy spawned by the federal government in terms of government contractors in the northern Virginia office submarkets of Washington, D.C, tends to stall investment in office buildings in these locations, and for good reason.
However, an investment in an office building should be made with a long-term strategy. While BRAC demonstrates the significance of how the DoD affects certain office markets, the Washington, D.C., office market is extremely resilient and demand generally returns, keeping the overall vacancy the envy of most other cities and office markets globally.