How Real Estate Intersects with the On-Demand Economy
By Manuel Fishman, Shareholder, Buchalter Nemer: On-demand companies in the real estate sector are sprouting up all over. Are you considering how to take advantage of the opportunities they present?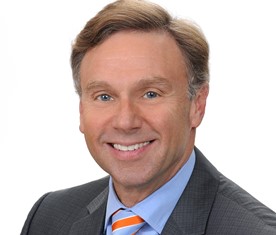 By Manuel Fishman, Shareholder, Real Estate Practice Group, Buchalter Nemer, San Francisco
On-demand companies — generally defined as technology driven and product deliverable — are the current disrupter. The companies leverage data analysis about a sector and create a way to monetize a service in that sector — one that was previously considered a bottleneck — and build a business model based on automating aspects of that service so the bottleneck is removed. Because all data and the computer servers required to slice and dice it are now in the cloud (meaning housed by a third party that has large data collocation facilities where a smaller company can rent data storage and computer time), the cost to create mathematical solutions to repetitive tasks inherent in any business service creates an opportunity for entrepreneurs to offer the service on demand, accessible by customers on their smart phone.
The younger generation does everything on their smart phone, and given the success of each new iteration of phones, this trend is only going to continue.
On-demand companies in the real estate sector are sprouting up all over: Employee parking resulting in a marketing issue for your building? Turn to zirx.com, which provides on-demand parking for enterprise customers and consumers. Have an underutilized conference room or other space with tenants that need break-out rooms? See breather.com, which offers on-demand conference room management. Having issues managing your dumpsters and scheduling pick-ups of garbage at your industrial or retail center? See compology.com, an on-demand waste management company. Want to offer dry cleaning and laundry service to your tenants but have no place to provide for pick-up and delivery? See rinse.com. Want to offer same-day delivery of merchandise to customers for online or in-store purchases? See deliv.com. Need car rentals on demand? See zipcar.com or upshift.com, a new startup. And I am just scratching the surface.
What does this mean to office building owners, developers and managers? In many cases, these companies can provide enterprise services to your building that can be offered to tenants and that can produce some revenue sharing. Second, these companies signal a shift in tenancies: Their workforce is different, their tenant build-out is minimal (and move-in-ready space is a benefit), and 24/7 access is almost normal.
Leasing to on-demand companies from the perspective of creditworthiness is tricky and requires an ability to look beyond the balance sheet to the investors backing the company (and a good letter of credit). Five-year leases are considered long term. Termination rights are valued, and companies will pay a termination fee. On-demand companies need subleasing rights, need to be able to have a full kitchen and food preparation area (for hot and cold foods); garbage removal is more like a retail outlet than an office space.
Signage and identity opportunities are a bonus.  Employee head count at the facility is always in flux, and making sure energy codes and outlet counts are being monitored is important.
Finally, on-demand companies rely on independent contractors to provide essential parts of their business, so access (sometimes separate access for agents that use bicycles, scooters and other alternative means of transportation) is something to consider. With all these challenges, on-demand companies are a boost to the energy and synergy of a building, which attract each other as co-tenants.
There are many opportunities for partnering with and leasing to on-demand companies. Your company would be shortsighted not to investigate this sector and consider how your real estate portfolio might take advantage of the opportunities presented by these companies.